Mariblock Weekly
🟠 Crypto in Africa: A deep dive into Chainalysis' latest findings
Plus: 🇿🇦 | South Africa's First National Bank to issue blockchain-based title deeds 🇹🇿 | Tanzania moves to diversify its foreign reserves with gold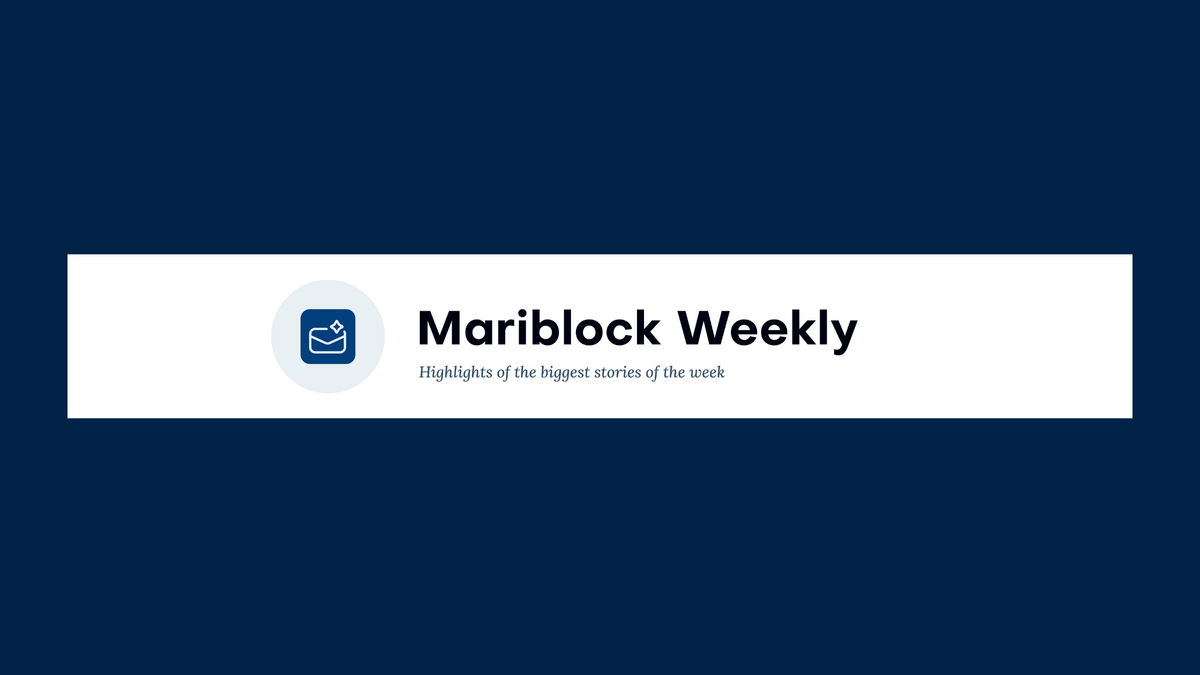 Hi there,

Ogechi here, from Mariblock. I am back to bring you highlights of the biggest stories that hit the African blockchain and digital assets scene last week.

In our last newsletter, we discussed Chainalysis' global crypto report, which found that Sub-Saharan Africa (SSA) accounts for only 2.3% of the global transaction volume.

However, in a recent interview with Mariblock, Chainalysis' director of research revealed that many SSA countries are at the top of the Chainalysis adoption index despite the region's relatively small share of global crypto activity.

Let's dive into some of the key findings from the discussion.
---
---
Crypto in Africa: A deep dive into Chainalysis' latest African crypto numbers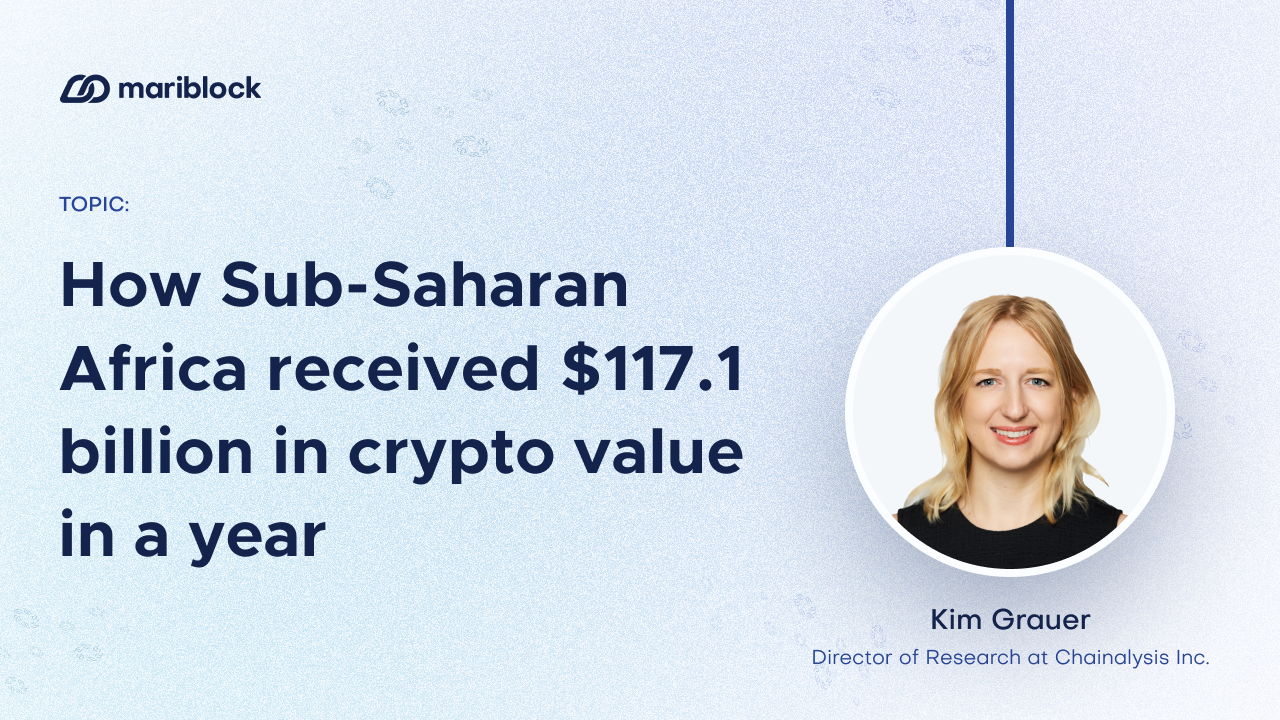 Topline: Blockchain analytics firm Chainalysis recently released the Sub-Saharan Africa (SSA) section of its 2023 Global Cryptocurrency Report. In a recent interview with Mariblock, the firm's Director of Research, Kim Grauer, shared trends and key insights from the SSA report section. (Details)
The details: Stablecoins have emerged as an appealing alternative, especially in emerging markets, because they offer the convenience of fast online transactions, similar to physical cash.
According to Grauer, stablecoins rule in SSA, making up over 50% of all digital assets, translating to over 30 billion dollars in estimated activities within a year.
Still, the figures from Chainalysis don't fully represent off-exchange transactions. This is because, as she explains, Chainalysis' methodology primarily concentrates on known services, specifically crypto exchanges.
Notably, Tether was the most dominant stablecoin in the region, she said.
A low percentage of global activity — but a high rate of adoption: Despite accounting for a low share of global crypto activity, many SSA countries are at the top of the Chainalysis adoption index.
She said: "Even though Sub-Saharan Africa accounts for only 2.3% of total activity, many of the countries within [SSA] are actually at the top of our index."
Responding to skepticism: Following the report's publication, there were doubts regarding the accuracy of Nigeria's published volumes.
In response, Grauer clarified that Chainalysis relies on web traffic data to known services for its research.
She added that "crypto is extremely outlier-dependent, and there are some really, really big players in the market. We'll see one $700 million transfer happening pretty frequently. So these volumes can get really blown up by outlier large institutional activities.
"It's important to understand that this is an estimate. I would say, directionally, we're very confident that Nigeria is by far the largest crypto market [in Sub-Saharan Africa.]
Of note: Asked about the regions that received the most transactions from Sub-Saharan Africa, Grauer noted that while Chainalysis doesn't have precise figures for that, anecdotal evidence indicated that China and Europe were prominent destinations.
---
South Africa's First National Bank to issue blockchain-based title deeds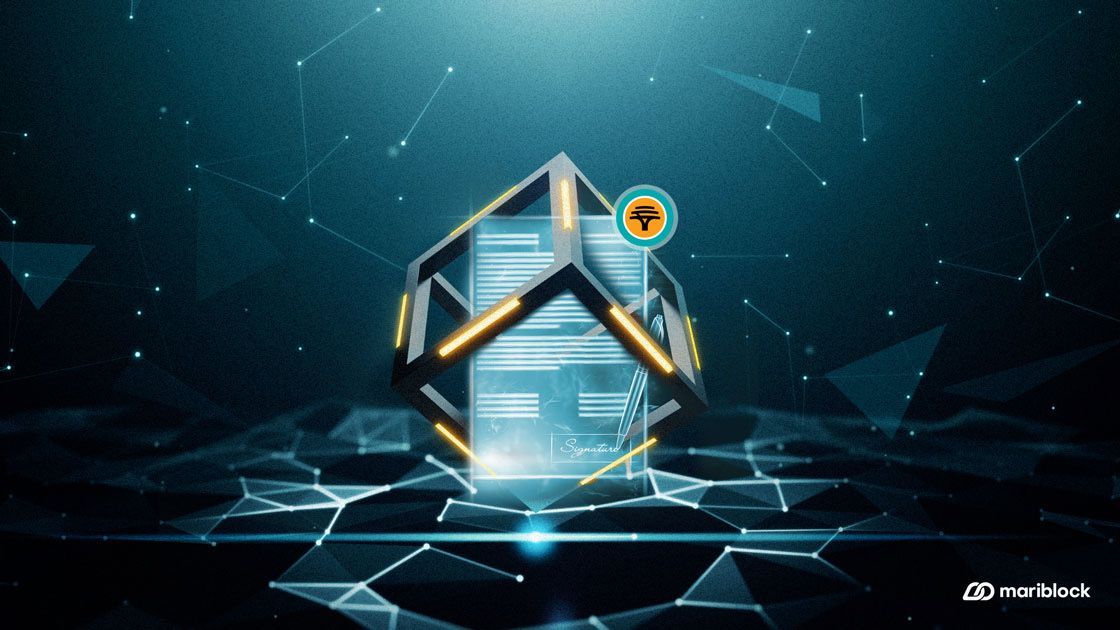 Topline: South Africa's "Big Four" bank, First National Bank (FNB), is exploring using blockchain to create digital property deeds for its customers' real estate assets. (Details)
FNB's CEO, Jacques Celliers, said the bank was working on other blockchain-based innovations within trade and commerce.
However, while Celliers is all for embracing blockchain technology, he believes the bank should wait until digital assets mature before diving in to cater to all asset classes.
Why this matters: The African property market has had to deal with several issues of forgery and the inefficiencies commonly found with paper-based documents.
A study of low-income South African households found that thousands of housing project beneficiaries never received their title deeds.
Monica Singer, South African lead of the blockchain software company ConsenSys, told Mariblock that the title deeds problem stems from outdated technology.
She suggests blockchain technology as a lasting solution to help eradicate the problem of land and property fraud because of its transparency and immutability.
Blockchain goes tradFi: Singer told Mariblock that a big bank such as FNB adopting blockchain technology could encourage other South African banks to follow suit and explore other real-world use cases.
CEO of the blockchain analytics platform, Riskbloq, Nzwisisa Chidembo, told Mariblock that some banks in the country have assembled teams to lead their blockchain initiatives and are getting more comfortable sharing them with the public.
He added that developments like this could lead to more blockchain adoption by traditional finance companies, especially with use cases that help the tradFi sector.
Key background: In 2019, the FNB issued a notice that it was shutting down accounts linked to crypto, including the accounts of large crypto exchanges Luno, ICE3X and VALR.
According to the bank, the decision was due to the risks associated with these exchanges.
---
Tanzania moves to diversify its foreign reserves with gold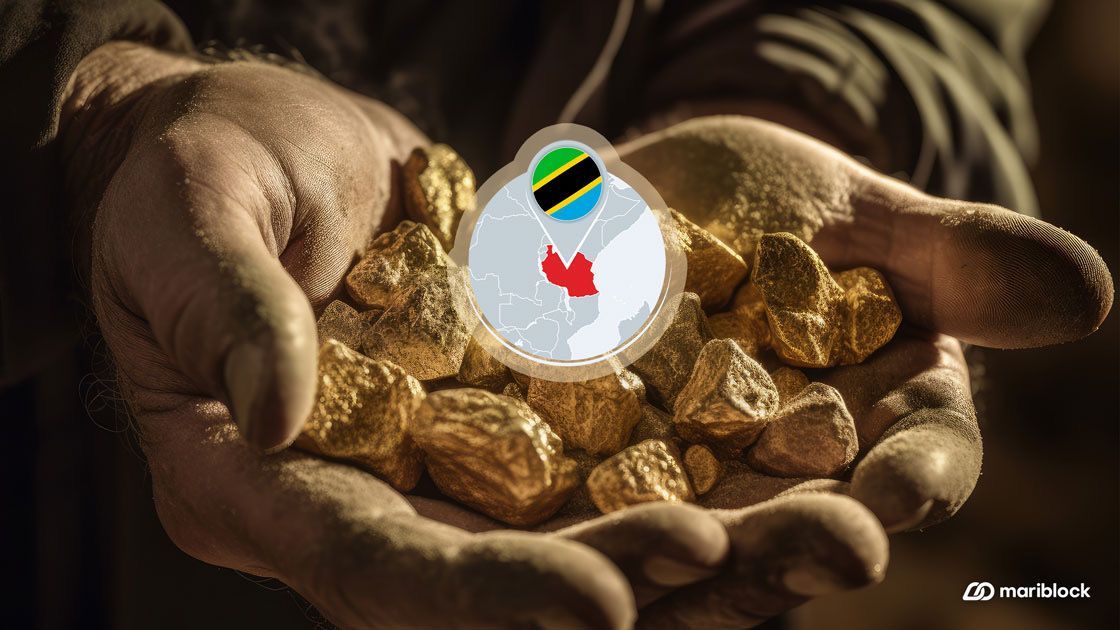 Topline: In a move to bolster the country's foreign reserve, the Bank of Tanzania (BoT) announced on September 25 that it had commenced its domestic gold purchasing program. (Details)
Through the program, the bank aims to buy gold from local miners and traders in the country using its local currency, the Tanzanian shilling.
The details: According to a public notice, the bank hopes to shore up its foreign reserves by holding gold and its United States dollar (USD) reserves.
The BoT's move to diversify with gold is an actualization of a plan made public by the country's finance minister, Nwigulu Nchemba.
Key context: Tanzania ranked as the world's 22nd largest gold producer, accounting for 1% of total global gold production in 2022.
Its foreign reserve, mainly in the global currency, USD, is valued at over $5 billion.
Why it matters: Tanzania, similar to other economies with USD-denominated reserves, has experienced a decrease in the availability of USD.
This reduction is attributed to the United States' strategic move to implement significant interest rate increases in response to domestic inflation concerns.
The limited availability of USD led to a devaluation of Tanzania's local currency, the Tanzanian shilling, which reached an all-time low of 2428.7 shillings per USD in August.
This led to a rise in the price of imported goods and, subsequently, inflation figures.
---
Coming soon: Mariblock Roundtable
Topline: Mariblock's top priority is fostering impactful conversations that drive the advancement of the African blockchain and digital assets space.
We see stakeholder engagement as a significant part of that.
Mariblock Roundtable will bring builders, talents, investors, enthusiasts and regulators around the continent together to engage in discussions that move the needle for the industry.
This won't be a crypto/blockchain education series.
We're open to partnerships. Do reply to this email if you'd like to learn more.
---
Catch up
🇰🇪 Olliv by Coinflip expands crypto kiosk service to South Africa. (Mariblock)
🇳🇬 NITDA issues warning to Nigerians about cryptocurrency giveaway scam. (Mariblock)
🇲🇦 Morocco remains in the top 20 for global crypto adoption despite ban — Chainalysis. (Mariblock)
🇬🇭 Ghana records economic growth upon adoption of IMF-supported reform program. (Mariblock)
🇿🇦 Crypto Adoption and Opportunities in South Africa (Coindesk)
🌏 The collapse of FTX: Insiders Tell All (CNBC documentary)
---
I'd love to hear from you ✍🏾
What are your thoughts about this newsletter?
What are we doing well, and what should we improve on?
Hit the reply button, and let's talk — even if it's a reaction to any of the stories covered here.
I look forward to hearing from you.
---
That's it for this week.
See you next week.
Cheers,
Ogechi.