State of fiat
Tanzania moves to diversify its foreign reserves with gold
Tanzania's local currency has seen record depreciation levels attributed to US rate hikes.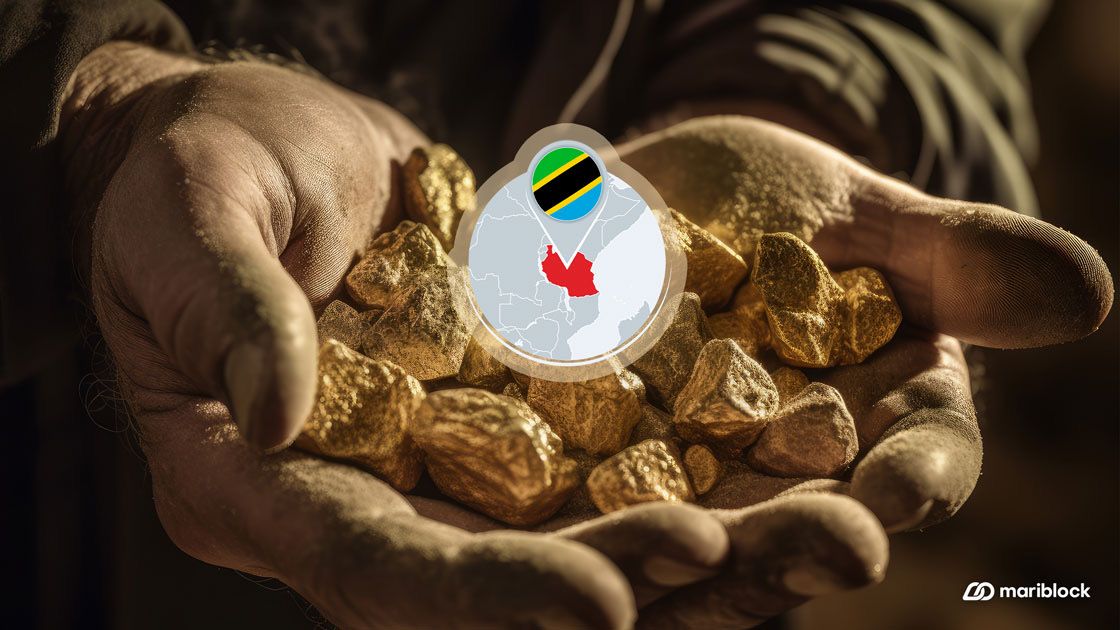 ℹ️
Editor's note: This story is part of Mariblock's "
State of Fiat
" coverage. Digital assets such as bitcoin are seen as competitors to central bank money. Therefore, we consider informing our audience of the state of their local currencies worthwhile.
The Bank of Tanzania (BoT) announced on September 25 that it has commenced its domestic gold purchasing program.
Through the program, the bank aims to buy gold from local miners and traders in the country using its local currency, the Tanzanian shilling.
The details
According to a public notice, the bank hopes to shore up its foreign reserves by holding gold and its United States dollar (USD) reserves.
The BoT's move to diversify with gold is an actualization of a plan made public by the country's finance minister, Nwigulu Nchemba.
Days before the public announcement, the BoT's governor, Emmanuel Tutuba, reported that the bank had acquired and sold 418 kilograms of gold.
This move marks its advancement toward its yearly goal of six tonnes of gold, with the proceeds bolstering the country's foreign exchange reserves.
Key quote
The bank's announcement read:
"The Bank of Tanzania wishes to inform the public of the commencement of the Domestic Gold Purchasing Program, which aims to bolster foreign exchange reserves through acquiring and holding gold. The Bank is therefore purchasing gold from domestic miners and traders in Tanzanian Shillings."
Key context
The East African country ranked as the world's 22nd largest gold producer, accounting for 1% of total global gold production in 2022.
Its foreign reserve, mainly in the global currency, USD, is valued at over $5 billion.
Why it matters
According to reports, Tanzania, like other economies whose reserves are denominated in USD, has suffered a reduction in the amount of USD in circulation due to the United States' decision to embark on aggressive rate hikes to fight domestic inflation.
The short supply of the USD, in turn, fanned a depreciation of the country's local currency — the Tanzanian shilling — which exchanged at a record low of 2428.7 shillings to the dollar in August.
This led to a rise in the price of imported goods and, subsequently, inflation figures.
According to Tutuba, the move to diversify with gold was to reduce reliance on a single currency and protect the country's reserves from external shocks such as US rate hikes.
"Now, for the first time, we have both a gold and dollar reserve. Previously, we only had the US dollar as a foreign exchange reserve," Tutuba said.
In addition, the bank has been providing funds to the gold mining sector to ramp up production for its gold acquisition move.