Business
South Africa's First National Bank to issue blockchain-based title deeds
The 'big four' bank is warming towards the technology and considering other blockchain innovations in the traditional finance sector.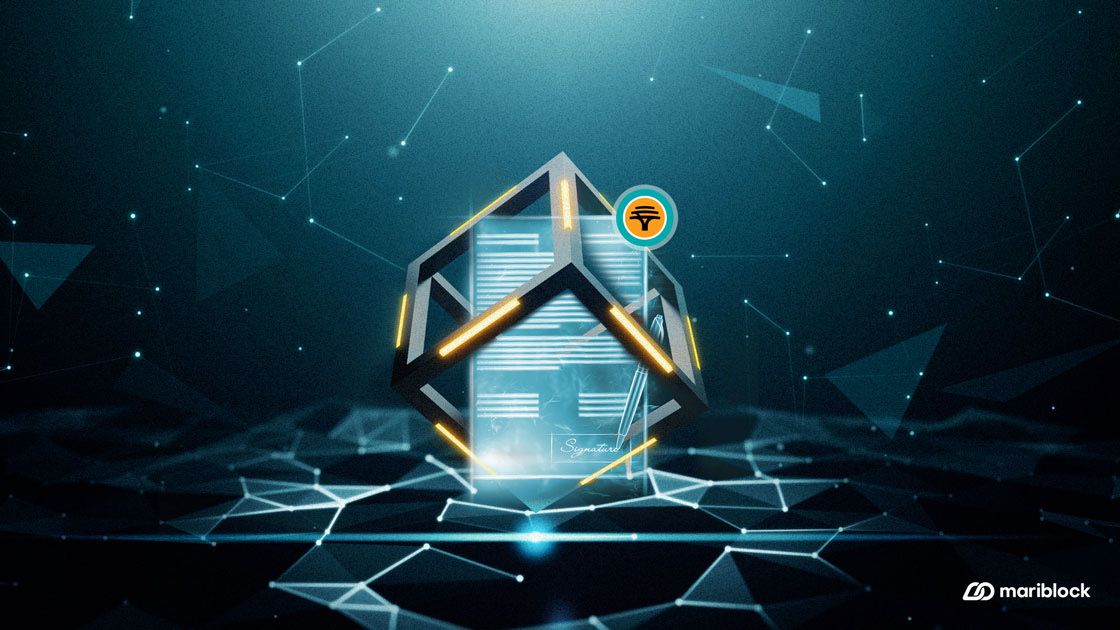 South African "Big Four" bank First National Bank has hinted that it is considering adopting a blockchain-based system to issue digital title deeds for its customers' real estate assets.
The details
According to reports, FNB's CEO, Jacques Celliers, made these comments while announcing the FNB's financial results for the year ended June 30.
Celliers added that the bank was working on other blockchain-based innovations within trade and commerce.
While embracing blockchain technology, he remained reserved on cryptocurrencies and digital assets.
He acknowledged the bank's need to cater to all asset classes, but, according to him, digital assets need to reach a certain level of maturity before the bank gets involved with them.
Mariblock reached out to the bank for comments on the new development. The bank declined to comment.
Key quotes
"There is a technology called blockchain, the architecture below crypto. We are leveraging that technology. Many of our customers do not have title deeds to their properties, so we are trying to find a way to help our customers get e-titles. We are also playing with lots of innovations within the trade space to see if there is a better way of leveraging the technology."
On crypto assets, he said:
"On crypto assets, we are not participating in any of that at this stage," he said. "From an investment perspective, we need to cater for all asset classes; so as soon as that asset class reaches a certain level of maturity, we will obviously participate in that opportunity."
Why this matters
CEO of South Africa's Estate Agency Affairs Board, Byran Chaplog, described the country's title deed backlog as historical and current. The backlog dates as far back as 1994 and earlier than that, in some cases.
A study of low-income South African households found that thousands of housing project beneficiaries never received their title deeds.
The study found that the backlog continues to increase every day. Consequently, it suggested a more viable system for issuing title deeds in the country.
In addition, the African property market has had to deal with several issues of forgery and the inefficiencies commonly found with paper-based documents.
Monica Singer, South African lead of the blockchain software technology company ConsenSys, told Mariblock that the title deeds problem stems from outdated technology. She said:
"African countries have a special challenge regarding ownership of property, and it is not uncommon to see properties being stolen through amendments to title deeds at the Registrar's offices. In South Africa, the technology being used by the Register of title deeds is antiquated as in many instances it relies on microfishing."
But blockchain technology has been touted as a lasting solution to help eradicate the problem of land and property fraud because of its transparency and immutability.
"Blockchain-based digital title deeds for properties is an ideal use case for this technology as it tracks provenance of the title deed and the rightful owner, and it is recorded in the ledger that it is immutable," Singer said.
Key background
In 2019, the FNB issued a notice that it was shutting down accounts linked to crypto, including the accounts of large crypto exchanges Luno, ICE3X and VALR.
According to the bank, the decision was due to the risks associated with these exchanges.
While Celliers remains cautious about cryptocurrencies, he has become more receptive to the underlying blockchain technology.
In 2022, he disclosed to ITWeb that the bank was actively investigating various use cases for blockchain in financial sector innovations.
"We are excited about its potential, but the use case leverage of it is still in its infancy … From a crypto asset perspective or an investment point of view, we do not have it [cryptocurrency] yet as a formal asset class that we can advise our customers on," he said.
Blockchain goes tradFi
Singer told Mariblock that a big mortgage lender such as FNB adopting blockchain technology could see more banks in South Africa adopt the technology and other real-world use cases. She said:
"Many banks in South Africa have been working on many use cases … I would not be surprised if we start hearing about many launches of this technology being applied in traditional finance."
CEO of the blockchain analytics platform, Riskbloq, Nzwisisa Chidembo, told Mariblock that some banks in the country have assembled teams to lead their blockchain initiatives and are getting more comfortable sharing them with the public.
He added that developments like this could lead to more blockchain adoption by traditional finance companies, especially with use cases that help the tradFi sector.
He said:
"Such developments [as the FNB's blockchain solution] pave the way for future blockchain adoption. However, it is highly likely that the progress will be gradual and cautious with a focus on use cases that make sense or bring utility within the tradFi arena."
But these institutions remain cautious because they are focused on compliance, Chidembo said.
"Financial institutions such as FNB are highly regulated, and reputation risks, among other operational risks, are very real within their arena. It is not surprising that a new product might seem abrupt from the public's perception. However, a lot of work from a compliance point would have already happened."
Zoom out