Policy
Nigeria's president-elect vows to introduce blockchain into banking and other sectors
In his manifesto, Bola Tinubu, who was declared the winner of the recently concluded general elections in Nigeria, outlined plans to implement the technology in banking and finance, identity management and revenue collection.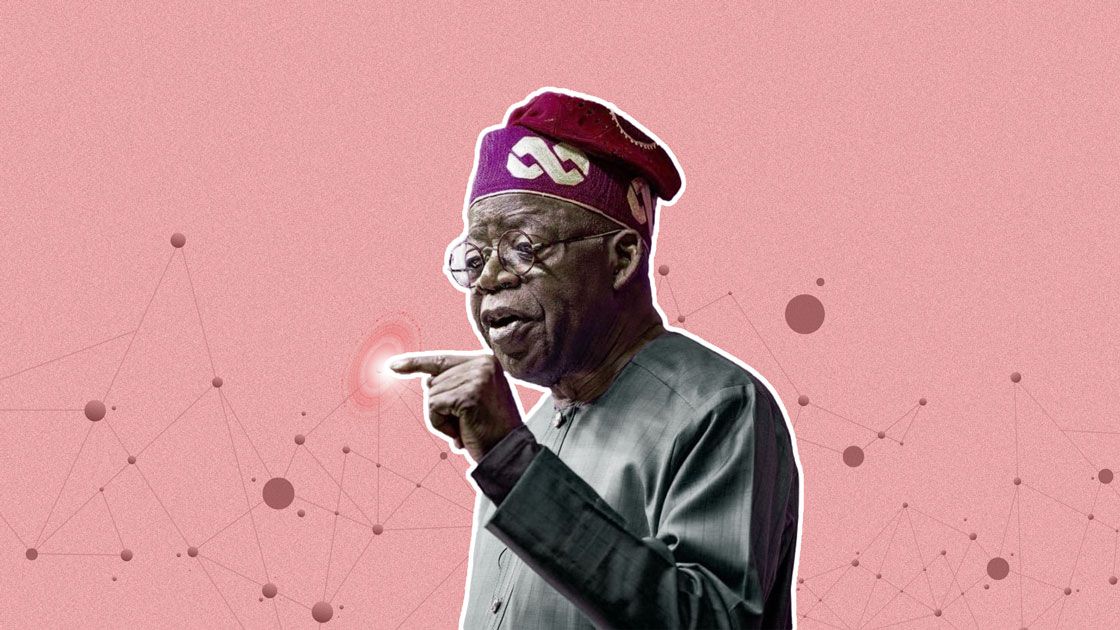 Nigerian President-elect Bola Ahmed Tinubu plans to integrate blockchain technology into various sectors of the economy when sworn in.
The details
In his manifesto dubbed "Renewed Hope," he noted that, on assuming office, blockchain technology would be deployed in sectors such as banking and finance, identity management and revenue collection.
Tinubu also plans to review the existing blockchain regulations implemented by the Nigerian Securities and Exchange Commission (SEC) and, "where necessary," create a more business-friendly framework for regulating digital assets like cryptocurrencies in the country.
The new regulation, which would require digital assets companies to register with the SEC, would also mandate all digital assets companies to comply with the SEC regulations.
Key quote
"As part of our reforms, we will establish an advisory committee to review the existing regulatory environment governing blockchain technology and virtual assets services and, where necessary, suggest changes to create a more efficient and business-friendly regulatory framework."
The manifesto also hints at plans to encourage the use of the Central Bank of Nigeria's (CBN) digital currency (CBDC) — the eNaira — which has seen a slow adoption since its launch in October 2021.
What we don't know
While these plans seem plausible, it is unclear how the new government plans to actualize its blockchain plans. By and large, the manifesto lacks details of any specific action plans.
It is also uncertain whether Tinubu's purported plans will materialize or if they are simply a tactic to appeal to Nigeria's vast and technology-oriented younger generation.
What we know
As previously reported by Mariblock, some Nigerian banks are already using Zone Network's blockchain solution to process some of their transactions. Zone is a CBN-licensed payment switch.
Observers of the Nigerian blockchain and digital assets scenes would be aware of the lack of coordinated regulation around the industry.
On the one hand, the country's central bank prohibits financial institutions from working with cryptocurrency-related entities. On the other hand, the SEC has been trying to regulate digital asset activities in the country, having issued a rulebook in May 2022. The CBN would need to walk back its stance on banks working with crypto companies for the SEC to give the SEC a chance to enforce its rules.
Elsewhere, a bill is being discussed in the Nigerian House of Assembly "to recognize cryptocurrencies and other digital funds as capital for investment" and define the roles of the SEC and CBN.
Nigeria's 2022 Finance Bill also outlines plans to commence crypto taxation in 2023.
In November 2022, the National Information Technology Development Agency (NITDA) launched a blockchain training program intended to educate over 30,000 Nigerians about blockchain technology. It partnered with blockchain solutions company Domineum to facilitate training through the BSV Blockchain Academy.