CBDC
IMF and other experts caution against Zimbabwe's adoption of gold-backed CBDC
Experts say public distrust in the Zimbabwean dollar as a store of value could also be transferred to the newly introduced CBDC.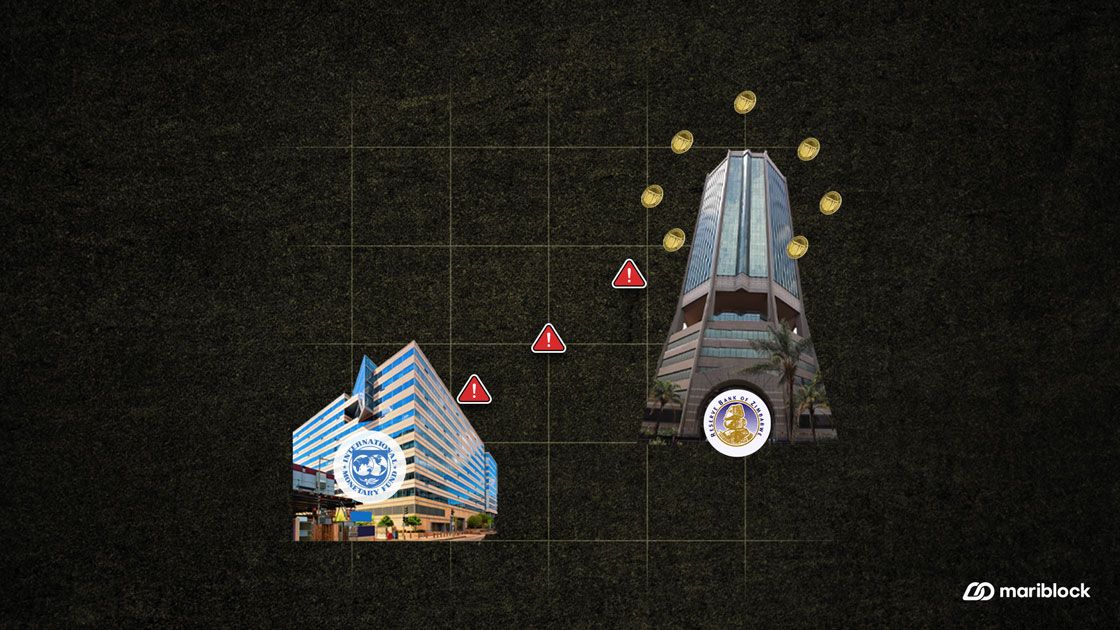 The International Monetary Fund (IMF) has cautioned Zimbabwe against the hasty introduction of its gold-backed central bank digital currency (CBDC), citing the need for a thorough assessment.
This IMF's views align with the concerns of experts and industry stakeholders, who also emphasize the importance of careful evaluation.
The details
According to a Bloomberg report, an unnamed IMF official said that a much more cautious assessment should have been conducted to ensure that the positives of such a move outweigh the negatives.
The source suggested that more conventional measures, such as tightening monetary policy and removing restrictions on the exchange rate, should have been taken to fight the country's economic woes rather than launching a CBDC.
Elsewhere, Zimbabwe's former minister of finance, Tendai Biti, was brutal in his assessment of the new digital currency. In a social media post, he referred to the move as a "psychopathic exercise in self-delusion." He added that a lack of trust in the country's fiat currency would only extend to the digital currency.
CEO of the Global Digital Asset & Cryptocurrency Association, Gabby Kusz, said that the success of Zimbabwe's CBDC is dependent on how much public trust the currency gathers.
What was said
The unnamed IMF official said:
"A careful assessment should be conducted to ensure the benefits from this measure outweigh the costs and potential risks including, for instance, macroeconomic and financial stability risks, legal and operational risks, governance risks, cost of forgone FX reserves."
Former Finance Minister Biti tweeted:
"The introduction of the gold-backed digital currency is, therefore, a psychopathic exercise in self-delusion. The Zimbabwe dollar has failed because of the absence of trust in the regime. The digital currency will suffer the same brutal fate that the local dollar has suffered."
Key context
The Zimbabwean economy is heavily dollarized, with data suggesting that 76% of expenditure in the country is settled in the United States dollar. This is attributed to widespread distrust in the local currency.
The new gold-backed CBDC was launched on May 8 to stabilize the hyperinflated local currency and provide an alternative store of value for Zimbabweans.
However, an unnamed member of the Reserve Bank of Zimbabwe's (RBZ) monetary policy committee suggested that the country did not have enough gold reserves to peg the new CBDC to gold.
In any case, the CBDC was launched and has reportedly sold up to 14 billion Zimbabwean dollars worth ($39 million).
Zoom out