Business
FTX collapse: A timeline of events as they unfold
Documentation of the events around the failure of the cryptocurrency exchange FTX.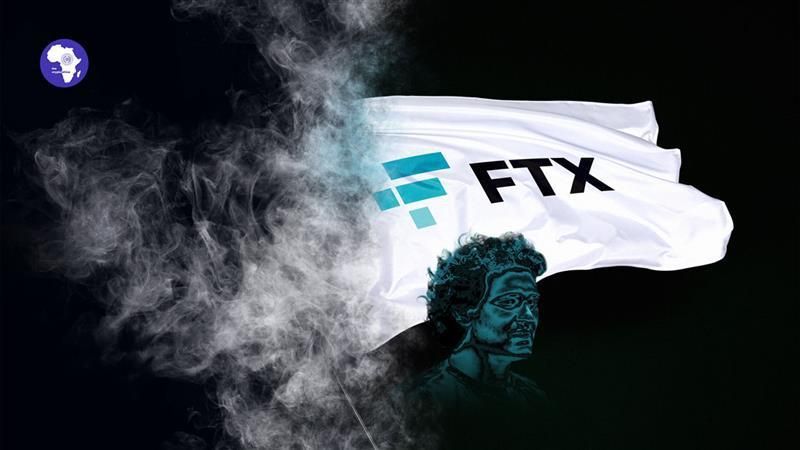 The crypto industry is currently experiencing what industry watchers regard as its most significant meltdown yet — triggered by a liquidity crunch at bankrupt crypto exchange FTX.
It all started with a Nov. 2 story from media outlet Coindesk about a leaked balance sheet that revealed a considerable portion of Alameda's $14.6 billion was held in FTX tokens (FTT). This raised concerns that potentially unhealthy deals might have been happening between FTX and Alameda behind the scenes. It culminated in FTX filing for Chapter 11 bankruptcy protection in the United States on Nov. 11.
Crypto Africa has put this page together to provide a one-stop spot for tracking the latest developments of this unprecedented event. This page will be updated as new developments emerge.
---
Nov. 2
---
Nov. 6
Telling quote
"We gave support before, but we won't pretend to make love after divorce [referencing Binance's equity exit from FTX]. We are not against anyone. But we won't support people who lobby against other industry players behind their backs. Onwards."
- Binance CEO Changpeng Zhao
---
Nov. 7
"A competitor is trying to go after us with false rumors." Bankman-Fried tweeted. "FTX is fine. Assets are fine.

"FTX has enough to cover all client holdings. We don't invest client assets (even in treasuries). We have been processing all withdrawals and will continue to be."
- Bankman-Fried
---
Nov. 8
"On an average day, we have tens of millions of dollars of net in/outflows. Things were mostly average until this weekend, a few days ago. In the last 72 hours, we've had roughly $6 billion of net withdrawals from FTX," Bankman-Fried wrote, adding that withdrawals at FTX.com, were "effectively paused."
Bankman-Fried's announcement
"Things have come full circle, and FTX.com's first, and last, investors are the same: we have come to an agreement on a strategic transaction with Binance for FTX.com [pending due diligence]."
Zhao's announcement
"This afternoon, FTX asked for our help. There is a significant liquidity crunch. To protect users, we signed a non-binding LOI, intending to fully acquire FTX.com and help cover the liquidity crunch. We will be conducting a full DD in the coming days. … Binance has the discretion to pull out from the deal at any time."
---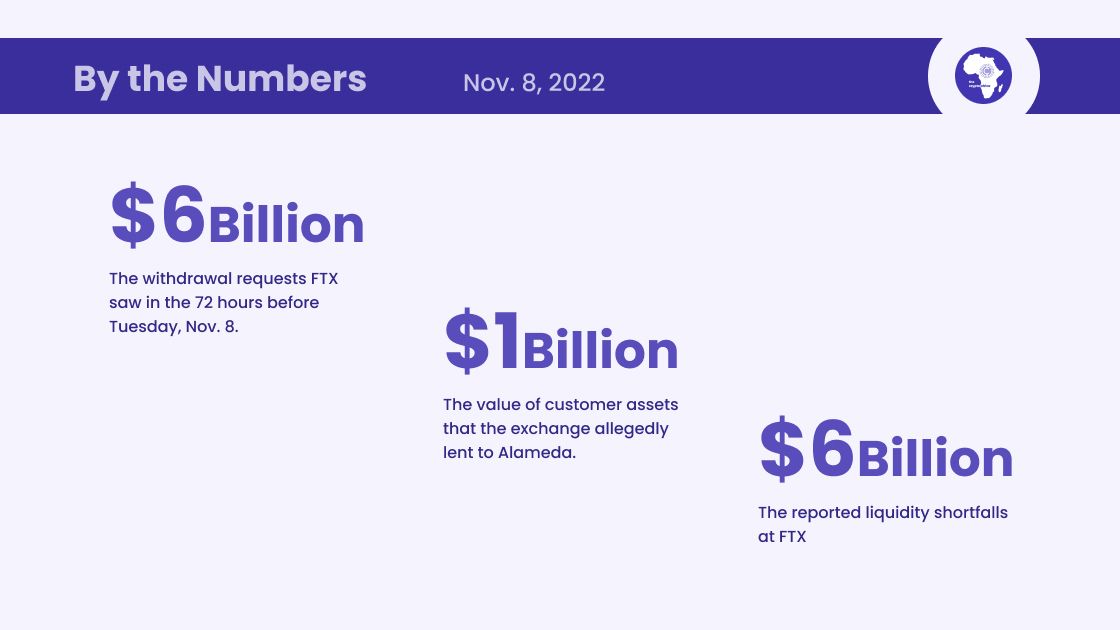 ---
Nov. 9
Binance's announcement
"As a result of corporate due diligence, as well as the latest news reports regarding mishandled customer funds and alleged U.S. agency investigations, we have decided that we will not pursue the potential acquisition of FTX.com.

"In the beginning, our hope was to be able to support FTX's customers to provide liquidity, but the issues are beyond our control or ability to help."
---
Nov. 10
---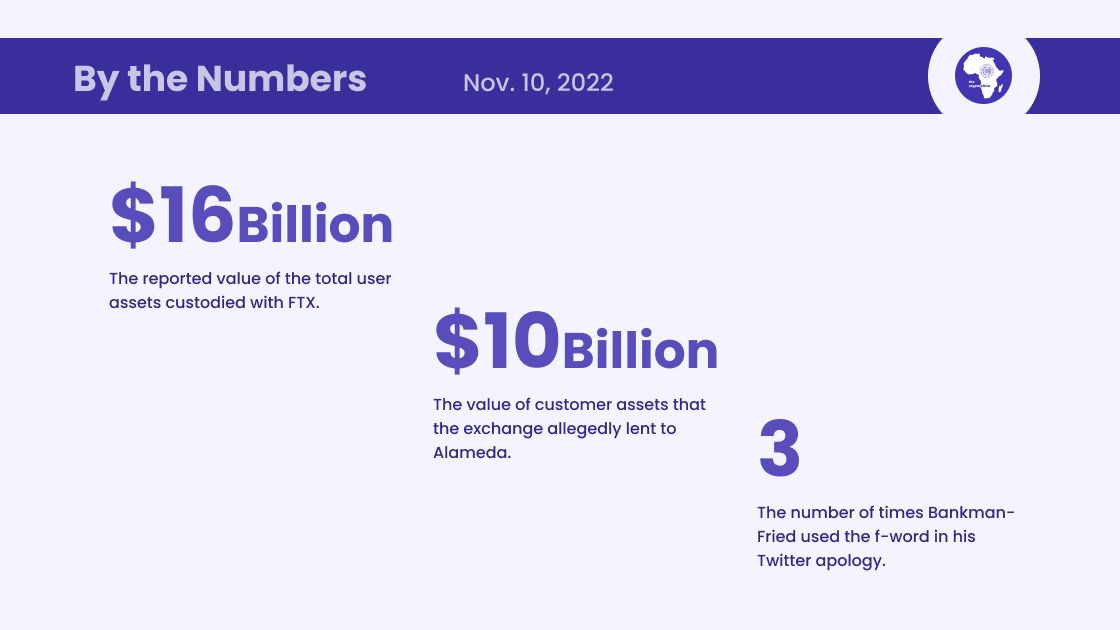 ---
Nov. 11
"We, like the rest of the world, found out about this situation through Twitter," BlockFi wrote in a letter posted to Twitter late Thursday. "We are shocked and dismayed by the news regarding FTX and Alameda."
---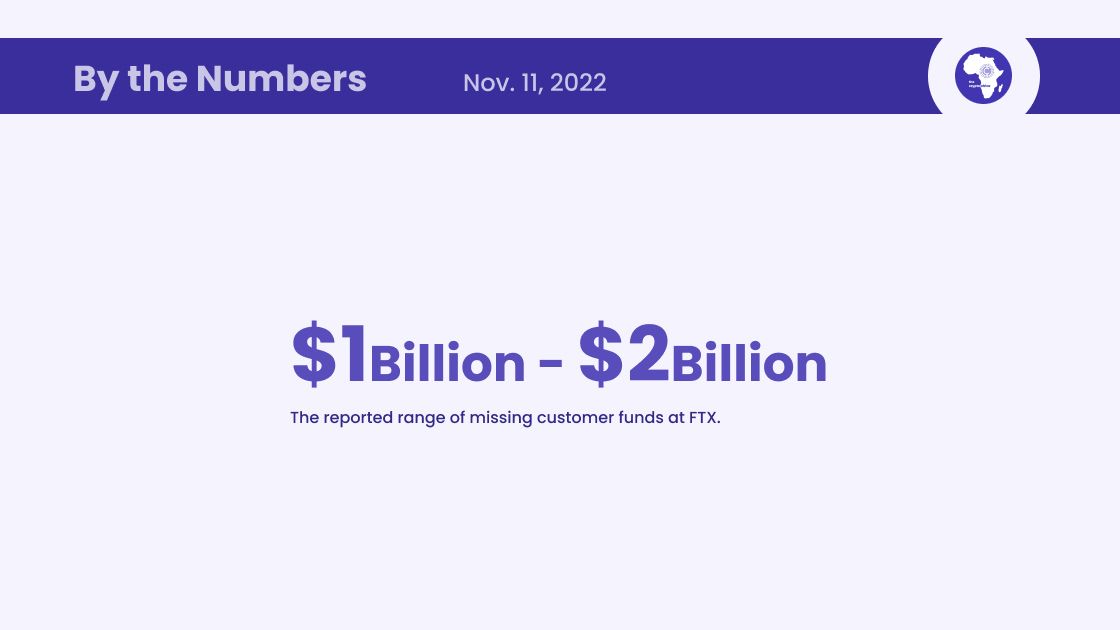 ---
Nov. 12
---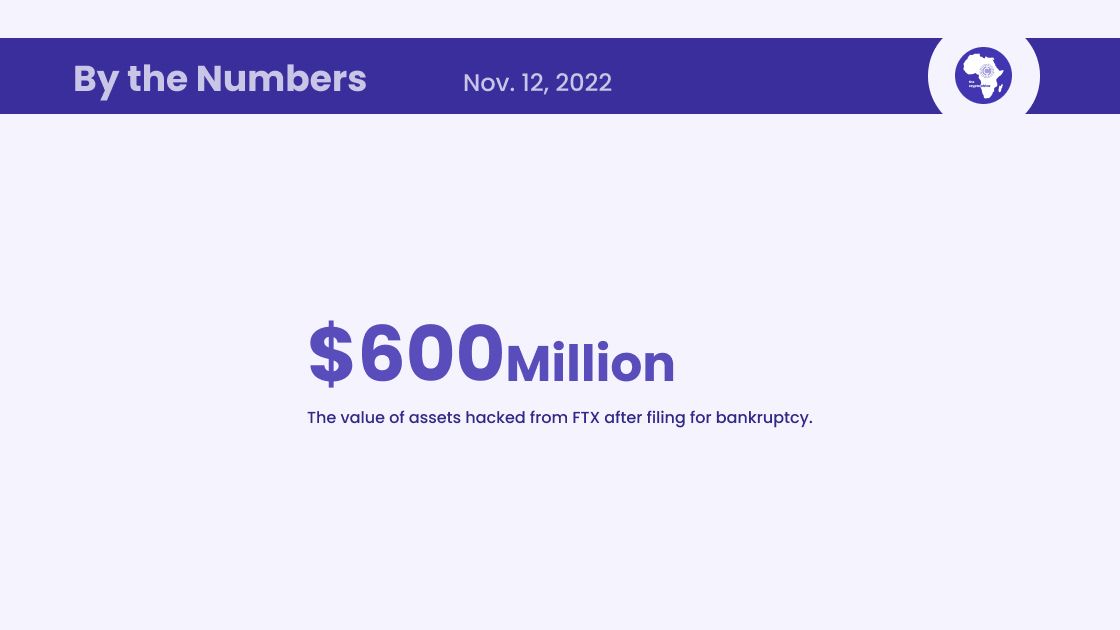 ---
Nov. 13
"Kraken has spoken with law enforcement regarding a handful of accounts owned by the bankrupt FTX Group, Alameda Research and their executives," the U.S.-based crypto exchange tweeted, adding: "Those accounts have been frozen to protect their creditors."
---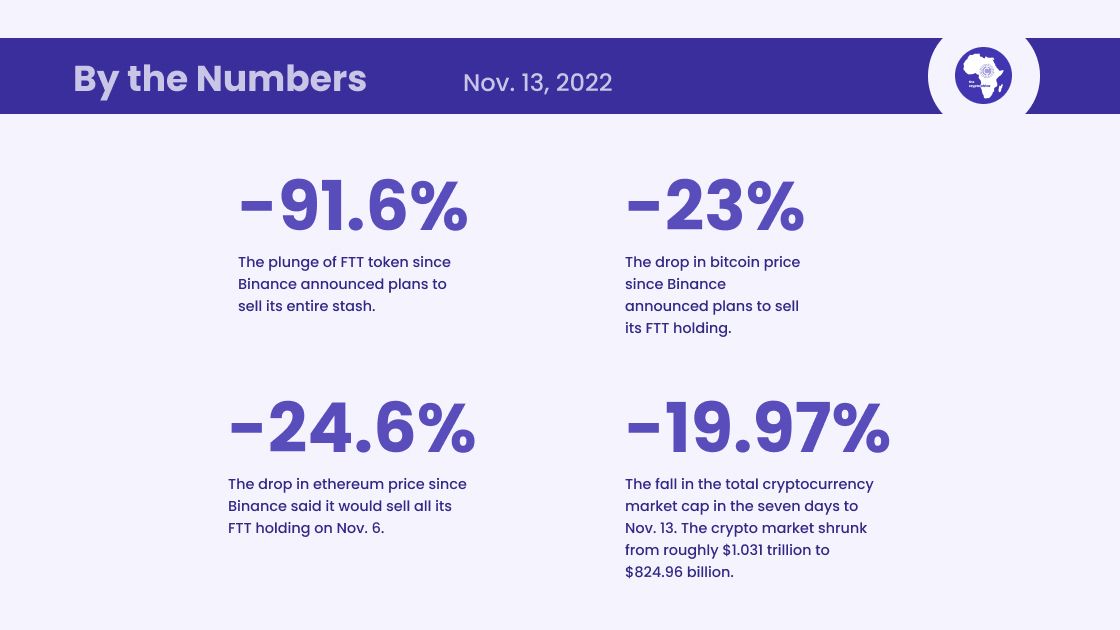 ---
Nov. 14
"I believe it is important now more than ever that the SEC take decisive action to put an end to the regulatory gray area in which the crypto industry has operated."
Nov. 15
Nov. 16
Nov. 17
"As previously announced, Mr. Bankman-Fried resigned on November 11 from [FTX], FTX US, Alameda Research Ltd., and their, directly and indirectly, owned subsidiaries," Ray's tweeted statement reads. "Mr. Bankman-Fried has no ongoing role at [FTX], FTX US, or Alameda Research Ltd. and does not speak on their behalf."
Crypto Africa will continue to update this page with the latest developments in the FTX saga.