Policy
Nigeria approves national blockchain adoption policy over two years after initial draft
The approval means blockchain technology can now be institutionalized into the Nigerian economy and security sectors.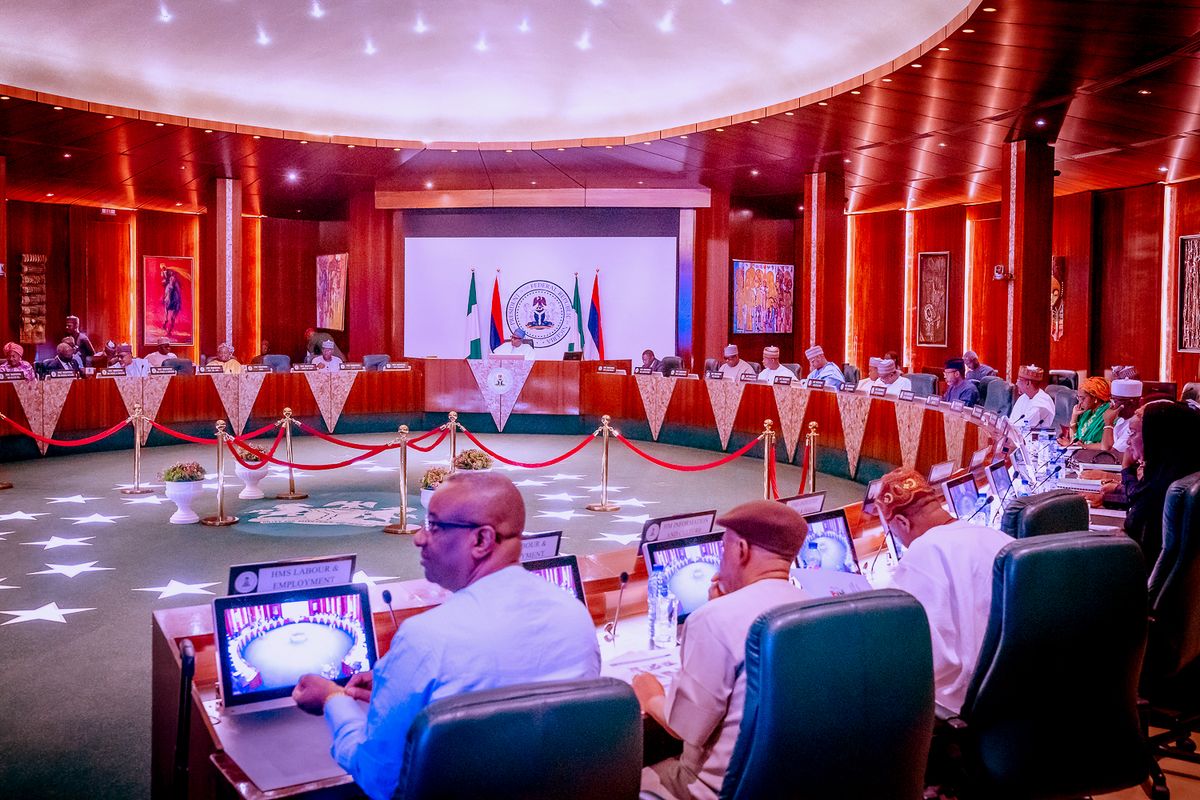 The Nigerian Federal Executive Council, on Wednesday, announced the approval of a national blockchain policy, paving the way for the official use of blockchain technology in Nigeria.
Quick facts
The Minister of Communications and Digital Economy, Isa Pantami, disclosed that the new policy resulted from consultations with 56 institutions and personalities to incorporate blockchain technology into Nigeria's economy and securities sector.
The approval comes roughly two and a half years after the National Information Technology Development Agency (NITDA) initially published the "National Blockchain Adoption Strategy" document in partnership with the Ministry of Communications and Digital Economy.
Key quote
"The Federal Government of Nigeria, today, approves the national blockchain policy for Nigeria. This policy was got through consultation with our stakeholders, where 56 institutions and personalities were involved in the process of conceptualizing, developing, and reviewing the policy.

"With the approval of the national blockchain policy for Nigeria, today, we can safely say that blockchain technology, with all its components and types, [has] been institutionalized in the country."
Of note
The Minister added that the security council has instructed regulators to work with NITDA to develop regulatory tools for all sectors.
In the announcement published via its social media platform, the executive body highlighted a report from PricewaterhouseCoopers (PwC), which predicts that the widespread adoption of blockchain technology across various industries could potentially contribute $1.76 trillion to the global gross domestic product by 2030.
What we know
The federal government and some state governments have rallied around blockchain technology in the past.
Lagos State partnered with the blockchain infrastructure platform, Gluwa, to digitize the state's agricultural sector.
Last year, NITDA partnered with the consultancy, Domineum Blockchain Solutions, to launch a blockchain scholarship program to train 30,000 Nigerians in blockchain and other emerging technologies.
The Nigerian president-elect, Bola Ahmed Tinubu, also promised that his administration would encourage the use of blockchain technology if he were elected to office.
It's also pretty popular that Nigeria's central bank implemented its digital currency — the eNaira — using blockchain technology.
What we do not know
Despite saying, "Blockchain technology, with all its components and types, have been institutionalized in the country," the announcement failed to mention cryptocurrencies which the central bank restricted in 2021. It is, therefore, unclear if crypto will be considered a blockchain component and the restrictions lifted.