Policy
Mauritius wants to integrate the metaverse into its financial system
Integrating the metaverse into Mauritius' financial sector can birth new financial innovations, the Financial Service Commission wrote.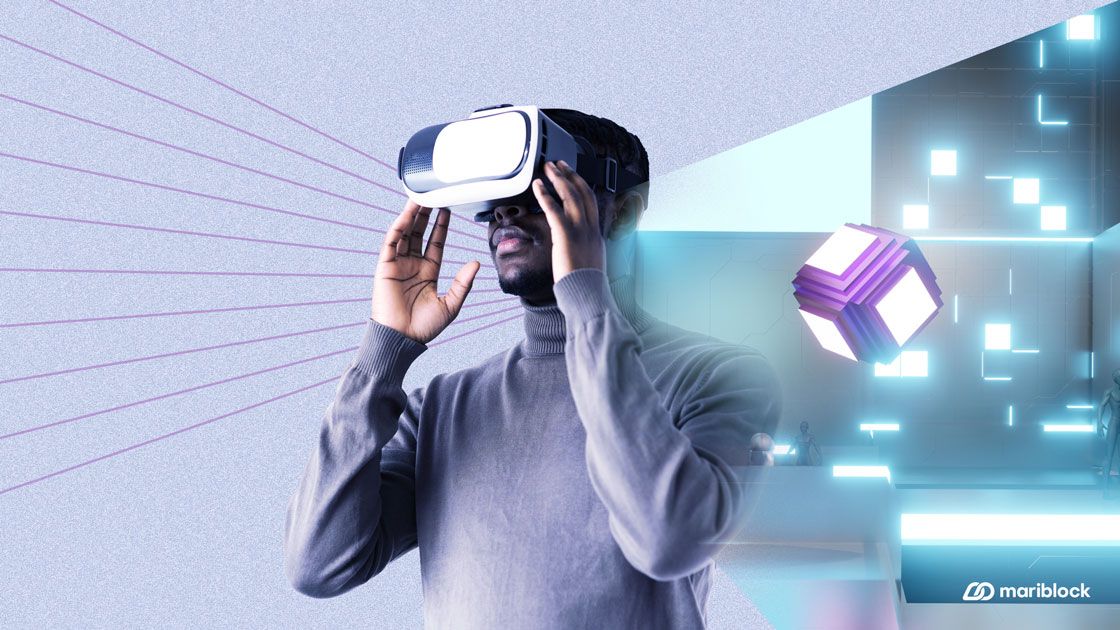 The Financial Service Commission (FSC) of Mauritius is inviting the public, including industry stakeholders, to provide comments and feedback on integrating metaverse into the country's financial system.
Key quote
"As the concept of metaverse is hence gaining traction and moving closer to reality, the 'metaverse economy' is rising globally. Alike the internet, which has transformed the global economy by enabling new business models and disrupting traditional industries, the metaverse has also the [potential] to revolutionize economic systems by creating unprecedented virtual economies and digital marketplaces.

"It is predicted that the global market revenue from the metaverse will rise exponentially from $ 65.51 billion to $ 936.57 billion over the period 2022-2030."
Key details
The FSC made a list of seven questions in a consultation paper, for which answers and comments should be submitted to [email protected]. The deadline is Nov. 30.
After reviewing submissions, the regulator plans to set up a multidisciplinary working group to regulate and shape the future of the metaverse in Mauritius' financial system.
The FSC reiterates the importance of financial regulators addressing the unique context and challenges the metaverse poses.
The financial watchdog identified areas of interest in relation to regulating the metaverse. Some include consumer protection, data protection and taxation.
Be smart: Consulting firm McKinsey defines metaverse as "emerging 3-D-enabled digital space that uses virtual reality, augmented reality, and other advanced internet and semiconductor technology to allow people to have lifelike personal and business experiences online."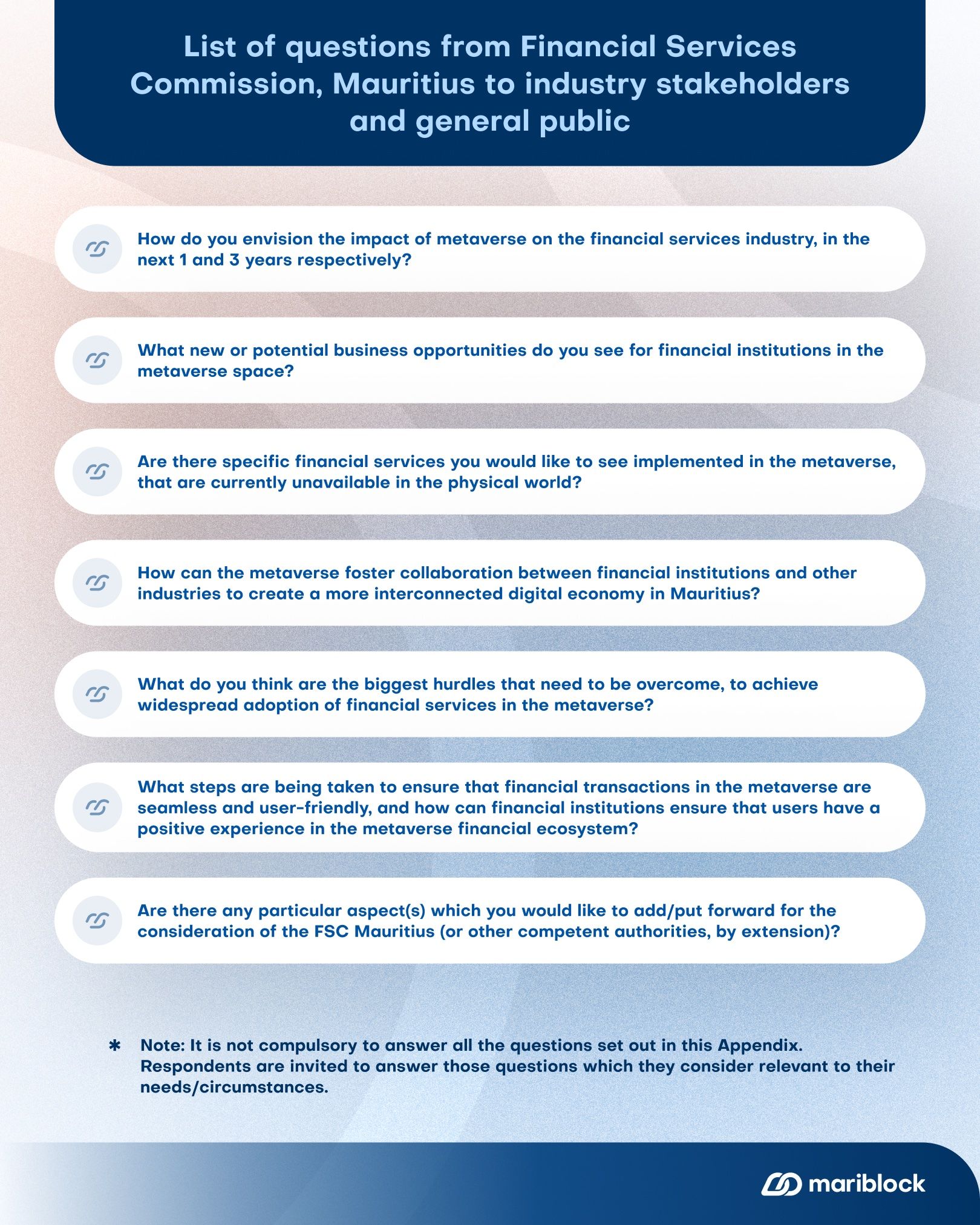 Key context
Loved by tourists for its luxuriant tropical beaches, Mauritius has long sought to be one of the world's most attractive financial hubs.
It has since expanded that vision to become a blockchain innovation hub.
In 2017, an official of the island's investment board told Coindesk:
"Blockchain is an area where we will be focusing, building competencies and ensuring that it permeates other sectors of the economy and government."
Zoom out