Policy
France national who purchased Ferrari with bitcoin in Morocco gets an 18-month jail term
The accused, who claimed ignorance of the ban on cryptocurrency in the country, was also directed to pay fines of up to €3.8 million.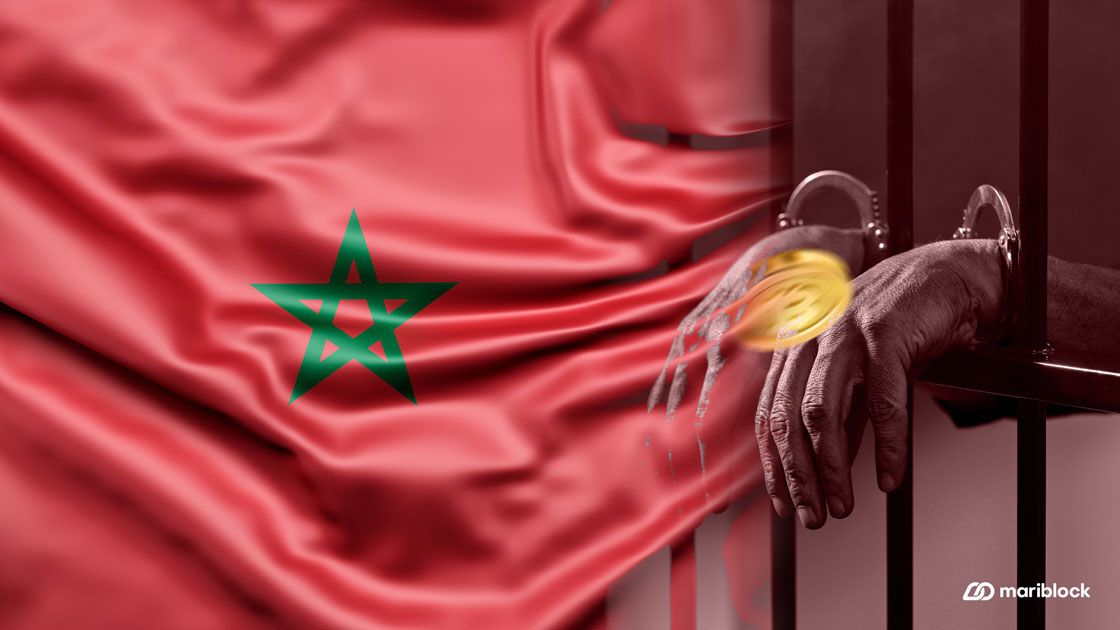 The Casablanca Court of Appeal upheld an 18-month prison sentence handed to French national Thomas Clausi for "fraud" and "illegal use of cryptocurrency." These crimes were committed when he purchased a Ferrari and three luxury watches with bitcoin in 2021.
The details
According to a report, Clausi was arrested and charged with fraud and illegal use of cryptocurrencies in December 2021.
Clausi, a native of Moselle in Eastern France, had moved to Morocco with the intent to start an online bank.
On arrival, he purchased a Ferrari worth €400,000 with bitcoin. However, the French woman from whom Clausi purchased the vehicle filed a complaint against him with the Moroccan authorities, resulting in his arrest.
However, it is unknown whether the woman in question was aware of Clausi's intention to pay with bitcoins at the time of purchase or whether she accepted the payment.
After Clausi's arrest in December 2021, he was charged to court, eventually getting slapped with an 18-month prison sentence last October and a €3.4 million fine for his dealings in purchasing the car.
During the trial, Clausi admitted that he paid in bitcoin and claimed ignorance of the ban on cryptocurrencies in the country. He further contended that no fraud was committed as the transaction took place, and as a show of good faith, he offered to return the car.
The prosecution presented another Moroccan who claimed Clausi issued him a bad cheque for purchasing three luxury watches. In his defense, Clausi said he obtained the cheque in the name of a third party to whom he paid bitcoin.
The court ordered him to pay the watch seller a fine of €400,000.
Before now
A joint press release from the country's Foreign Exchange Office and Bank Al-Maghrib, released in 2017, announced that cryptocurrencies are banned in Morocco, and penalties would apply to erring parties.
Despite the ban, the use of cryptocurrencies in the country continues to rise. According to a report, about 1.15 million people own cryptocurrency in the country.
In addition, the 2022 global cryptocurrency adoption index from blockchain analytics firm Chainalysis ranked Morocco as the fourth fastest-growing market for cryptocurrency adoption in the Middle East and North Africa (MENA) region.
Late last year, Abdellatif Jouahri, the governor of Bank Al-Maghrib, Morocco's central bank, announced that the government was creating a law to regulate cryptocurrencies within the country, a draft of which Jouahri said was ready.
However,  at the time of writing this report, the draft law has not been announced, passed or implemented.
Zoom out
"In the same context, the law of the Central Bank of Egypt and the banking system — promulgated by Law No.194 of 2020 — prohibits issuing, trading, or promoting cryptocurrencies, creating or operating platforms for trading it or carrying out related activities. Whoever violates this shall be imprisoned and fined no less than one million [Egyptian] pounds [or $51,334] and no more than 10 million [Egyptian pounds, or $513,337], or one of these two penalties."