Business
ConsenSys partners with MoonPay to enable crypto purchases in Nigeria directly in MetaMask
The new feature allows users in Nigeria to buy crypto without setting up a centralized exchange account. But appears to be more expensive than using an exchange.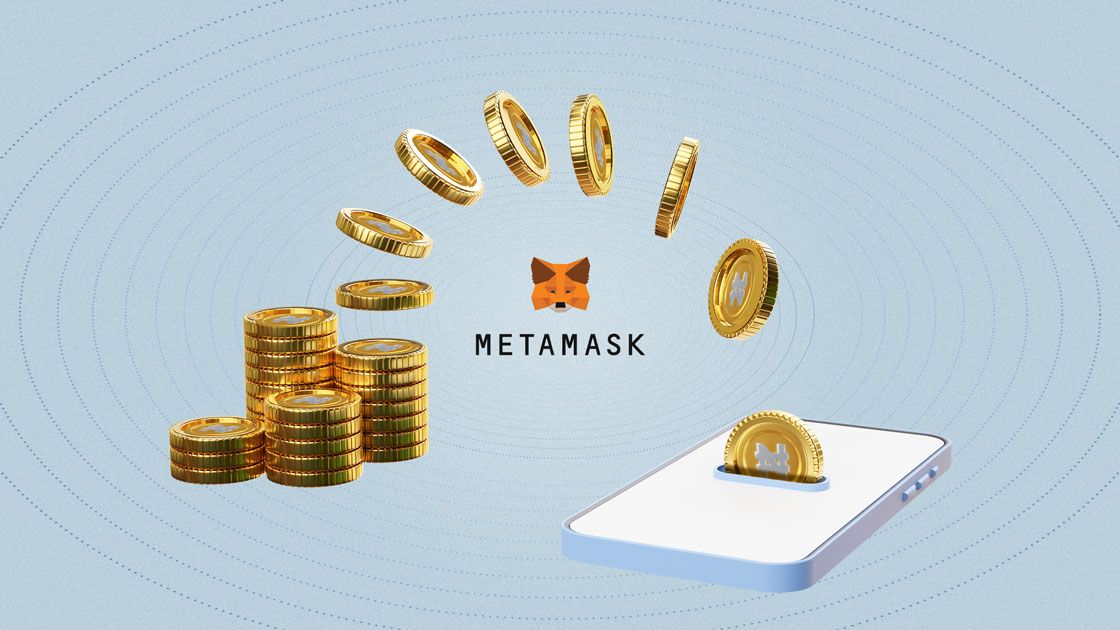 Blockchain software maker ConsenSys, on Tuesday, announced that its cryptocurrency wallet application MetaMask has extended its existing partnership with Web3 payment company MoonPay to allow users in Nigeria to purchase crypto directly through instant bank transfer.
Key details
According to ConsenSys, 90% of attempts made by Nigerian users to buy crypto using either debit or credit cards end up being declined.
Based on the state of international payments in Nigeria, the most plausible explanation for failed card transactions is the current international spending limits imposed by Nigerian banks amid foreign exchange shortages. Some banks don't allow ranging from $20 to $100.
The buy with MoonPay feature supports local bank transfers, allowing users in Nigeria to purchase crypto within the MetaMask mobile app and the Portfolio Dapp.
On the backend, MoonPay's naira bank transfer offering relies on a partnership with pan African exchange Yellow Card.
The firm plans to roll out this feature in other African countries, including Kenya, Botswana and South Africa, in the coming month.
What they said
Lorenzo Santos, senior product manager at MetaMask said:
"This is an essential next step in a critical market that has embraced crypto and web3 but faces serious challenges when using fiat to crypto on-ramp. We are reducing friction and bringing down barriers to keep supporting Nigerians as they onboard into web3."
Zeeshan Feroz, the chief product and strategy officer of MoonPay added:
"Our partnership with MetaMask will enable us to provide Nigerian users with Bank Transfers, a widely used payment method across Nigerian e-commerce businesses. We hope this integration opens the doors for Nigerians to fund their self-custody wallet through a simplified user experience."
Between the lines
Consensys claims the new "buy with MoonPay" feature "is cheaper." The claim is likely in relation to card processing fees, which are generally on the high side.
However, Metamask's "buy with MoonPay" appears costlier compared to existing options for buying crypto via bank transfer in Nigeria. Before now, Nigerians could fund their crypto wallets through exchange-built and third-party peer-to-peer (P2P) trading services. For example, crypto exchange Binance has its own in-built P2P service and also employs third-party P2P service Cashlink to offer users more options.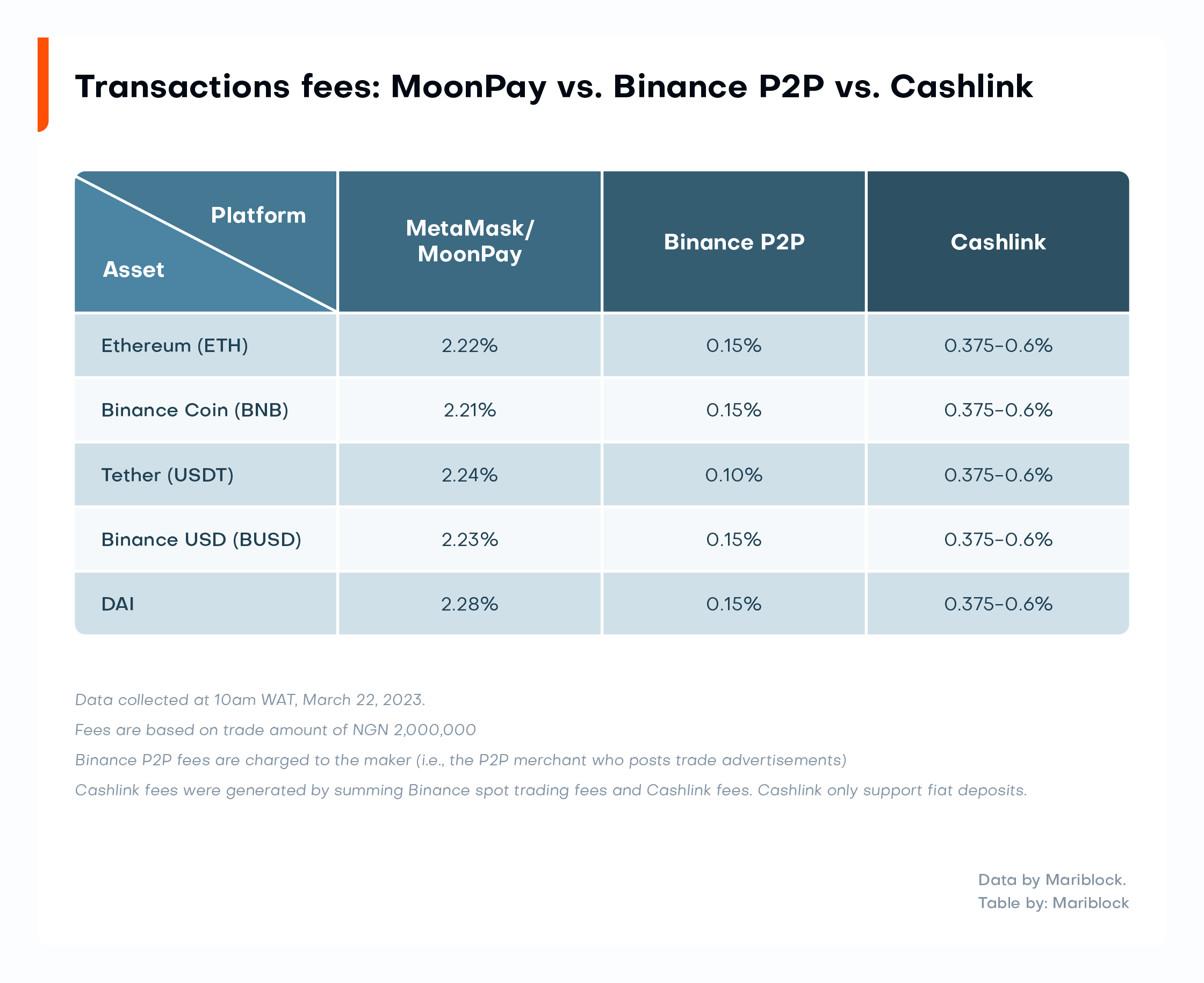 As the table shows, MoonPay would, by far, be the most expensive option for most people. That could be because of the multiple intermediaries involved in the payment process.
However, P2P channels have their limitations. P2P trades only happen if there's someone to trade specific amounts. This can be difficult with larger amounts. This is where the MoonPay has an advantage since institutional entities fulfill trades.
Key background
ConsenSys highlighted that Nigeria is among MetaMask's top markets globally, ranking third in active mobile users and among the top ten countries for visits to MetaMask.io.
The Global Crypto Adoption Index by blockchain data company Chainalysis also ranks Nigeria as one of the top 20 countries worldwide for cryptocurrency adoption.
This is despite the Central Bank of Nigeria prohibiting financial institutions from facilitating crypto transactions in 2021.