Policy
Nigeria's SEC is willing to license asset-backed tokens but not crypto
The Nigerian Securities and Exchange Commission's continued decision to exclude crypto assets casts shadows on hopes that the CBN might change its stance on crypto anytime soon.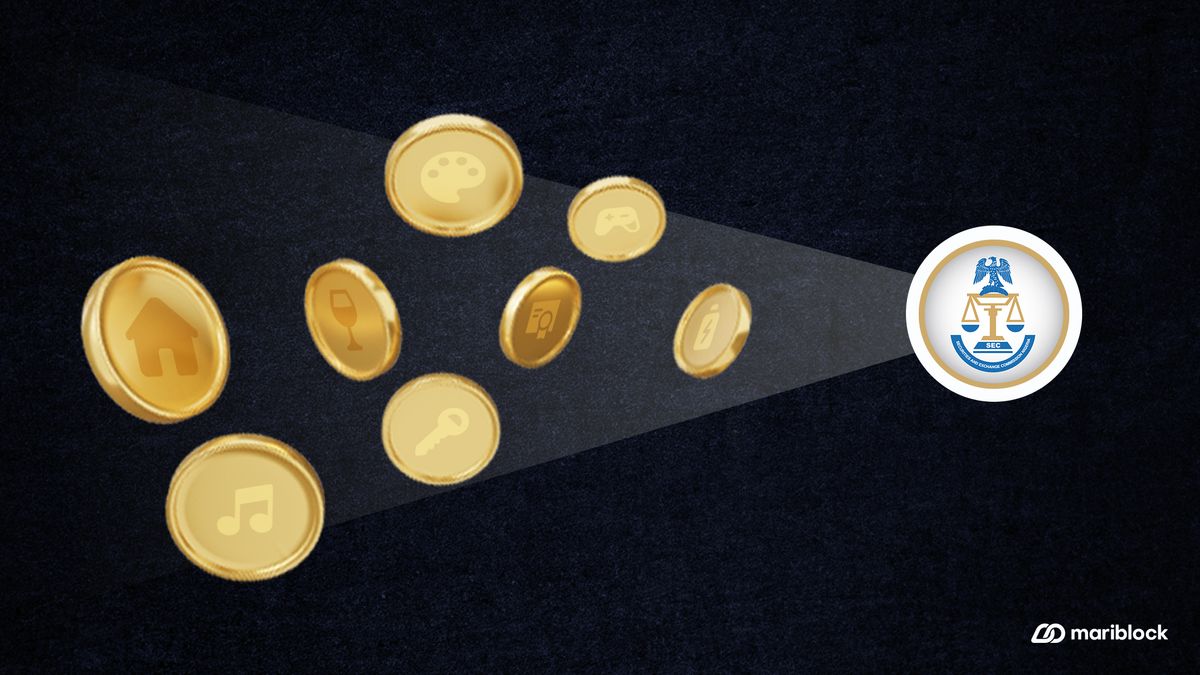 Nigeria's Securities and Exchange Commission (SEC) is considering allowing tokenized coin offerings backed by equity, debt, or property — but not cryptocurrencies — on licensed digital assets exchanges.
Key quote
"We always like to start, as a regulator, with a very simple, clear proposal before we go into the complex ones," says Abdulkadir Abbas, head of securities and investment services, SEC.
The details
The SEC is currently processing applications for digital asset exchanges on a trial basis, according to a Bloomberg report.
Intending digital exchanges will be required to go through one year of "regulatory incubation," during which they will only offer fragmentary services that allow the SEC to monitor and study their operation pattern and fitness level to render services to Nigerians.
Telling quote
"By the 10th month, we should be able to make a determination whether to register the firm, extend the incubation period or even ask the firm to stop operation," Abbas said.
The regulator intends to register fintech firms such as digital sub-brokers, crowdfunding intermediaries, robo-advisors, fund managers and tokenized coin issuers.
However, it will not register crypto exchanges until there is an agreement with the Central Bank of Nigeria (CBN), which has restricted financial institutions from engaging in crypto activities.
Of note
At least one company, United States-based RedSwan CRE, could qualify for the SEC's sandbox. RedSwan, a real estate tokenization company, opened in Nigeria nearly one and a half years ago, as reported in a Mariblock Weekly newsletter.
RedSwan allows investors to purchase fractions of real estate assets as crypto tokens. The tokens are tradeable RedSwan's exchange, providing the much elusive liquidity that has historically plagued the real estate industry.
Zoom in
In 2020, the SEC stated that virtual assets are securities unless proven otherwise and that it would regulate crypto-token or crypto-coin investments when the character qualifies as a securities transaction.
In May 2022, the capital market regulator went on to publish a rulebook for regulating virtual asset operations in the country.
However, given the CBN's directive on cryptocurrencies in 2021, the SEC clarified in December 2022 that it would not consider cryptocurrencies in its push for digital assets until regulators (e.g., the CBN) agree on standards that protect investors.
Zoom out
In 2021, about a year before releasing the crypto asset rulebook, Lamido Yuguda, the SEC's director general, had said that his team was dialoguing with the CBN over crypto regulations, adding that "nobody operates in the Nigerian capital market if that person does not have access to a Nigerian bank account."
Critical quote
"We are in discussion with CBN for both understanding and better regulating of this market.

"Because of the lack of access to commercial bank accounts, we had to suspend our own guidelines of September 2020; the implementation of that circular is suspended until these operators are able to have access to Nigerian bank accounts."
The SEC's continued decision to exclude crypto assets casts shadows on hopes that the CBN might change its stance on crypto anytime soon.
However, the resistance has done little to stop the young populace from dealing with crypto, as Nigeria remains one of the most active countries for crypto adoption.
Nigeria was among the top 20 countries on Chainalysis' 2022 crypto adoption index and the largest market of the now defunct peer-to-peer exchange platform, Paxful, in June 2022.