Business
Nigerian venture capital firm EchoVC launches an $8 million blockchain fund
The firm aims to fund solutions across multiple areas of blockchain use cases.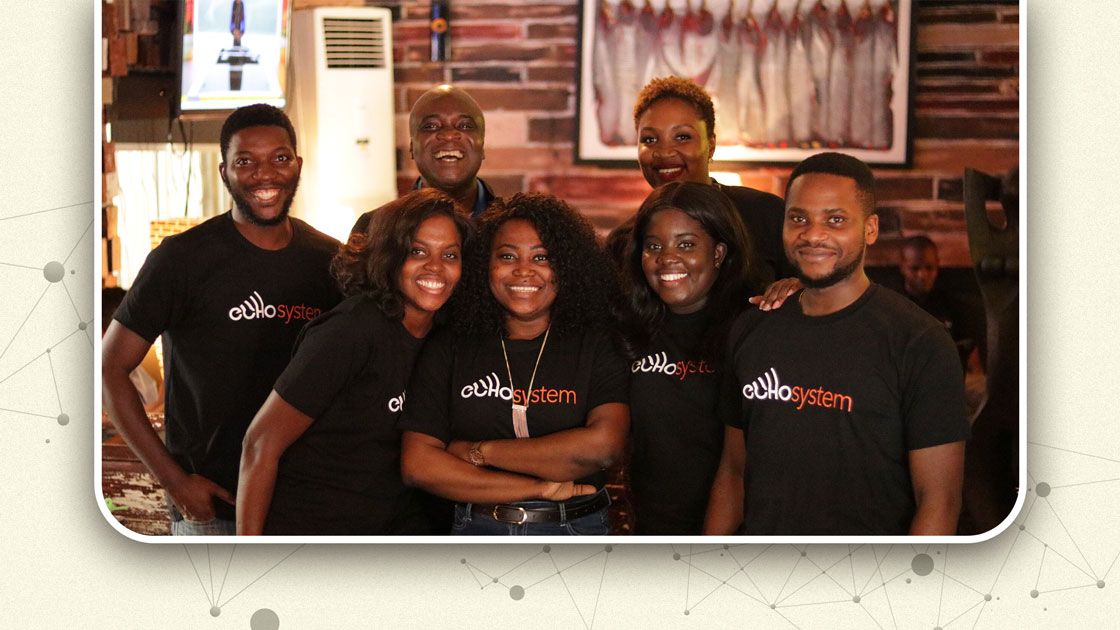 EchoVC, an early-stage venture capital firm that claims to invest in underserved markets and supports underrepresented founders, has launched its $8 million pilot blockchain seed fund called EchoVC Chain. The firm says the fund's focus includes business-to-business infrastructure, decentralized finance (DeFi) and market-making solutions.
The details
EchoVC made its first investment in the blockchain industry in 2021 and has made pre-seed and seed investments in nearly 40 startups across several markets since inception.
The fund's investments will be guided by EchoVC's multi-layered outlook on the application of blockchain in Africa.
The first layer involves blockchain adoption in foundational fintech infrastructure, such as leveraging stablecoins to optimize payments.
The second layer is DeFi applications for financial innovation in Africa, like powering new-age decentralized neo-banks.
The third layer centers around the ability of DAOs to organize human networks like informal markets and cooperatives, which are critical parts of Africa's informal economy.
The company is also excited by the adoption of central bank digital currencies, which it believes will aid regulation, which is needed in the African blockchain industry.
Key quote
"For African markets, we believe blockchain functionality is more of a need rather than a want, and our thesis is to leverage these functions to enable new leapfrogs or unlock novel market opportunities across the continent." said the company in a blog post.
Key background
EchoVC's existing blockchain portfolio consists of seven startups, all operating within the three layers of the firm's outlook.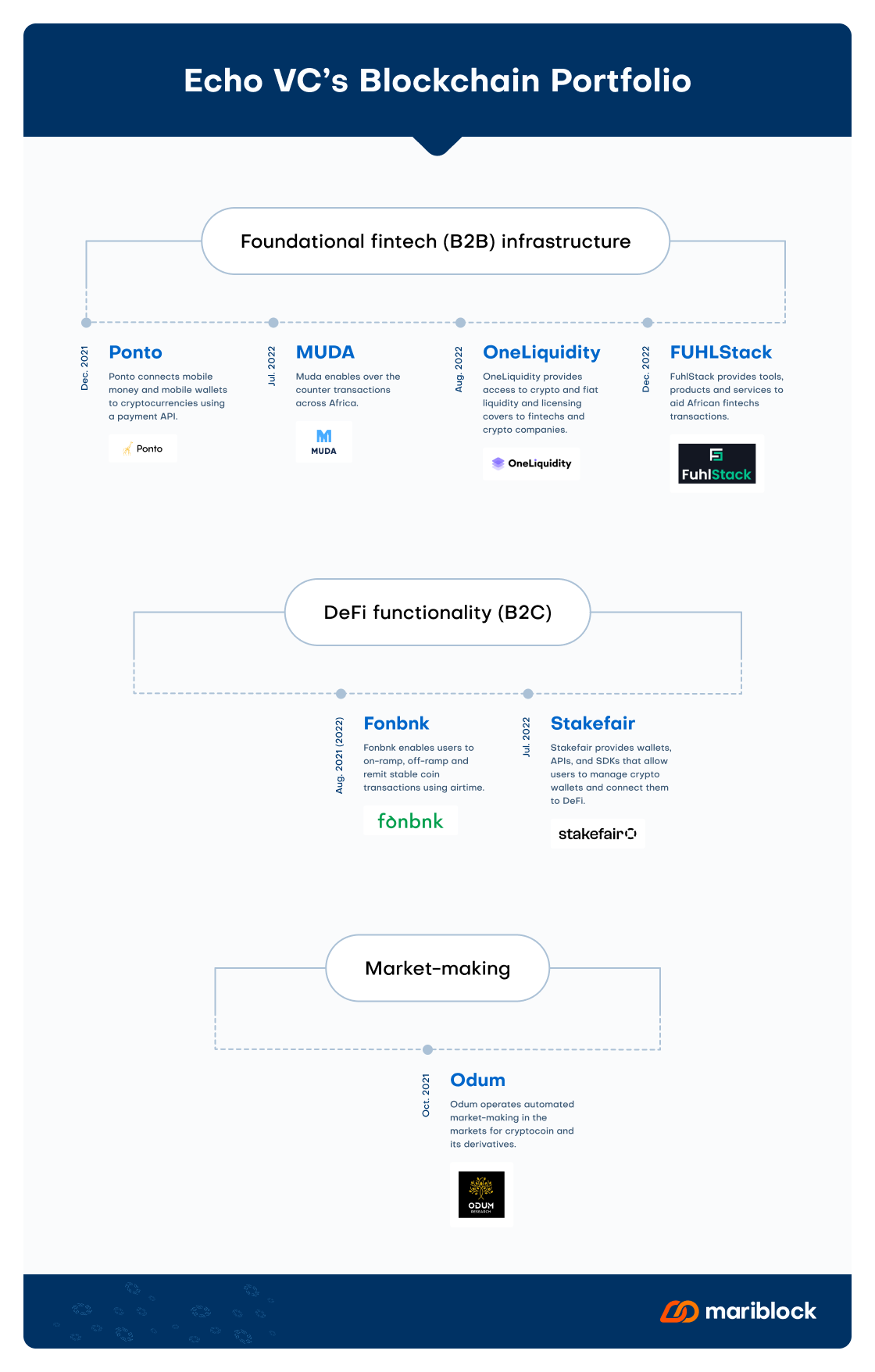 Zoom out
In Africa, where failed electronic transactions are a norm, the integration of blockchain into foundational fintech infrastructure offers a more efficient transaction processing system.
Zone Network, a blockchain payment infrastructure company, is processing millions of dollars in ATM transactions in Nigeria through its regulated blockchain protocol.
Innovations are also being made around DeFi functionality, such as Onboard, a self-custody wallet created by Nestcoin (the crypto venture studio that suffered contagion when FTX crashed last year). Onboard, the company says, enables the storage and transfer of digital assets to and from a customer's traditional bank account.
Another B2C financial product in Africa is Bitmama's Changera, a platform that enables global transactions via its crypto wallets and virtual card.
The ability of blockchain to organize human networks is evident via Xend Finance's model of helping credit unions and cooperatives in Africa to save in stable currencies and avoid currency devaluation. It is, however, unknown if Xend is finding any success with this model.