Business
Nestcoin spins off crypto gaming project MVM as part of a larger restructuring move
Metaverse Magna (MVM) also has a new CEO who is looking to grow the company via its new gaming platform Hyper.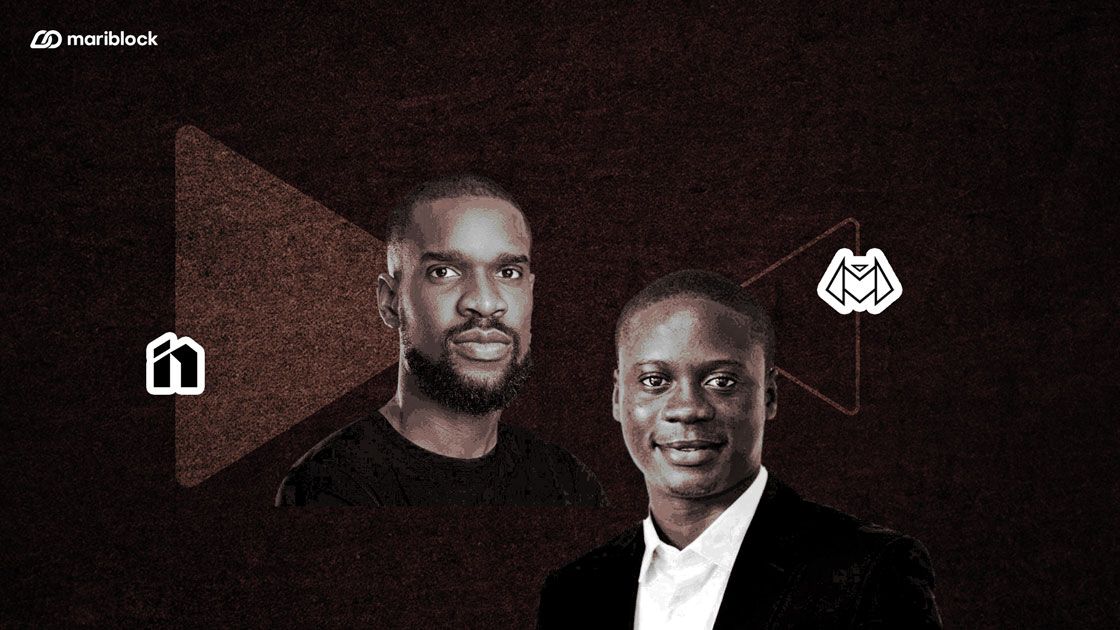 Crypto venture studio Nestcoin has spun off its gaming project Metaverse Magna (MVM) as it seeks to reinvent itself following the FTX-induced struggles. The company also announced the launch of Hyper, a new social gaming and eSports tournament platform that allows users to compete against each other.
Quick facts
MVM, now an independent entity, says Hyper was built to enable gamers to earn from a fun activity.
According to the new MVM CEO, Yemi Johnson, this is made possible through a library of high-quality games, an ad-free gaming experience, and a chance for gamers to challenge peers for bragging rights and prize money.
According to Nestcoin CEO Yele Bademosi, Metaverse Magna launched in 2021 amid the play-to-earn (P2E) frenzy and managed to onboard more than 1,200 P2E gamers — or scholars, as they're known in the P2E arena.
What was said
Bademosi wrote in a social media post:
"By giving Metaverse Magna the autonomy to operate as a standalone business, Nestcoin is not only supporting the growth of this promising gaming guild but also the wider adoption of web3 technologies in Africa."
"We built Hyper to solve the problem many crypto P2E games want to fix – how to make gamers earn from a fun activity. It makes sense to solve this. Sports are fun activities, and many athletes earn from this today compared to 100 years ago. So, this is a problem worth solving because work is work."
Key background
Nestcoin incubated MVM in partnership with multistrategy blockchain investment fund Old Fashion Research (OFR).
At launch, MVM was a play on the narrative that crypto gaming could provide income to Africans.
Last September, the venture studio announced that it raised $3.2 million for MVM in a seed token sale. MVM's valuation at the time was $30 million.
Bademosi said:
"Africa has the highest youth population globally, but over 60% of the continent's youth are unemployed. Gaming presents a unique opportunity to help young Africans earn and lift themselves and their families out of poverty. MVM's seed sale token ensures opportunities for millions of gamers in these emerging markets."
P2E's failed promises
However, crypto gaming all but imploded last year along with the broader market. Leading gaming projects such as Axie Infinity and Decentraland have seen their market values plummet significantly from their highs of 2021 and early 2022.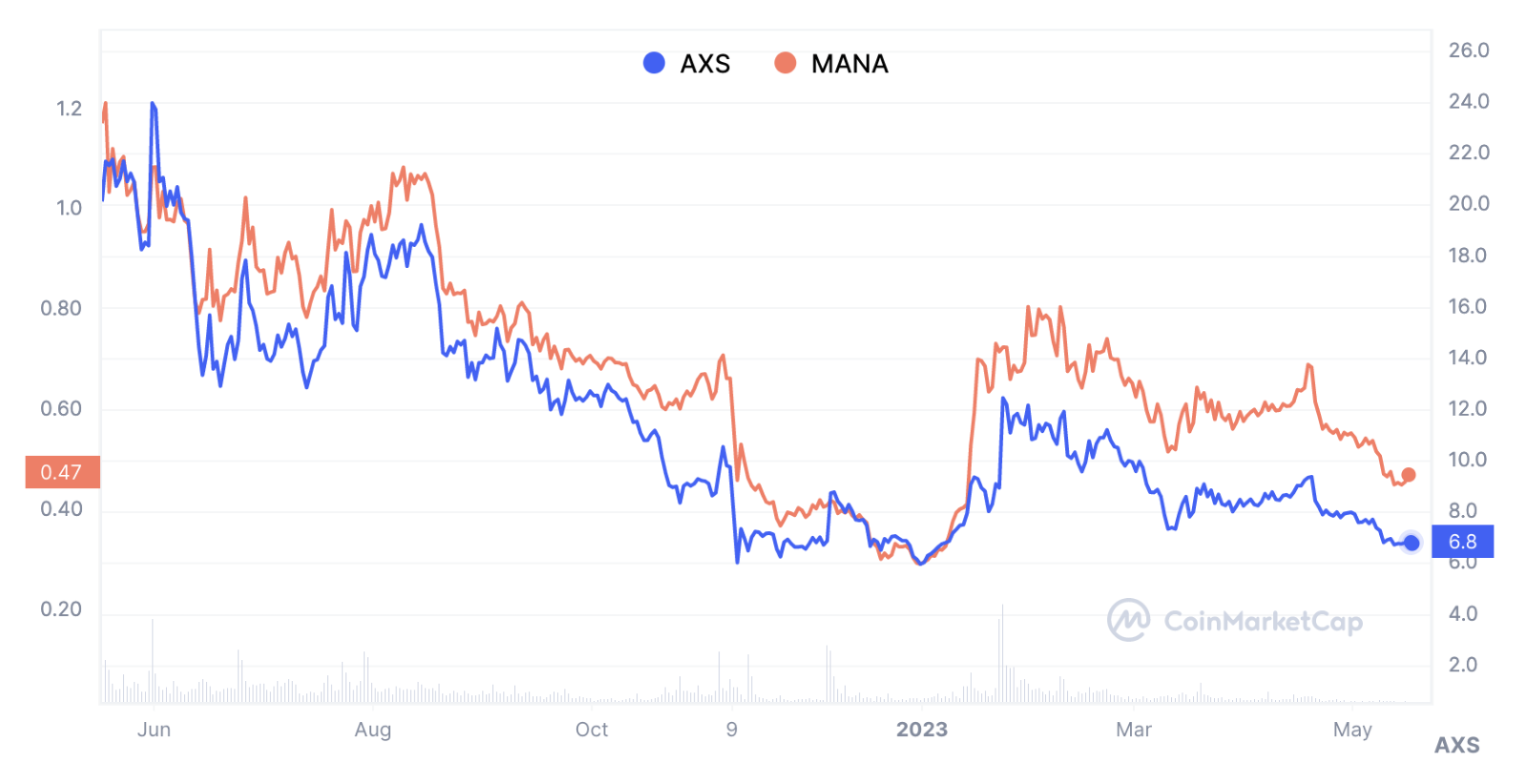 Part of the problem was that the P2E was shaky. For the most part, earning money depended on the gaming platform's ability to attract new users, who generate demand for the existing player's assets. That model was exposed as unsustainable when the crypto winter brought about capital flight.
There was also the issue of game quality.
In a recent interview with Mariblock, Johnson admitted that the P2E tokennomics was problematic, citing Axie Infinity as an example.
"All of what has unfolded showed us that [the] model itself was flawed and wrong. I think one thing [the game developers] didn't consider was that people would rather take out the money than use it as utility within the game. And that was the undoing of the game. It's that there was more being taken out of the game than being used as utility within the game."
State of play
MVM has now pivoted away from the model popularized by Axie and Decentraland.
Johnson drew parallels between what happened in crypto gaming over the past year and the console market's early struggles in the 1980s. He believes as it was back then, the Web3 game developers would learn from the recent crash and build lasting and valuable products.
"If you think back [to] the 1980s. I think Atari was a very popular game maker. They made game consoles. And they got sold to, I think, Warner Bros. And at some point, we're like 50% of Warner Bros revenue," Johnson said. "But because the market got flooded with like really terrible games, the market just declined. And I think at the peak, the market was about $5 billion in terms of sales of consoles [in] 1982. Within a year or two years, the market declined to $800 million."
"It wasn't that consoles were a bad product. It's the way the manufacturers of the consoles imagined it, which was just wrong. And until the Nintendo NES came out, and I think in 1985, before everyone realized that, oh wow, consoles are really important. [That] set up another console race where you then have the likes of Sega coming in, the Sony PlayStation and Xbox Live.

"But the point I'm making is that I think teams like Sky Mavis, the makers of Axe Infinity, and every other P2E game out there are showing us things that won't work. And for the next generation of game makers."
MVM's learnings from the initial P2E cycle have resulted in the Hyper gaming platform.
Of note
At least one other African Web3 gaming company, Afriguild, has also pivoted. Founder and CEO Toyosi Abolarin confirmed this to Mariblock via a chat. The company now goes by the name Awujo.
Awujo has built a platform that allows traditional gamers to participate in tournaments involving games they already play. The platform lists games such as Call of Duty, FIFA, Chess, etc.
For its part, MVM currently partners with game developers to make their games available on the Hyper platform.
Looking forward
Gaming tournaments aren't new. They've been around for years.
At this point, it's unclear what new functionalities crypto gaming platforms bring to this market other than the ability to earn in crypto.