Business
Fedi secures $17 million in funding to drive bitcoin adoption via communities
Built on the closely named open-source protocol, Fedimint, Fedi allows people in the global south to overcome the technical challenges of safely using bitcoin.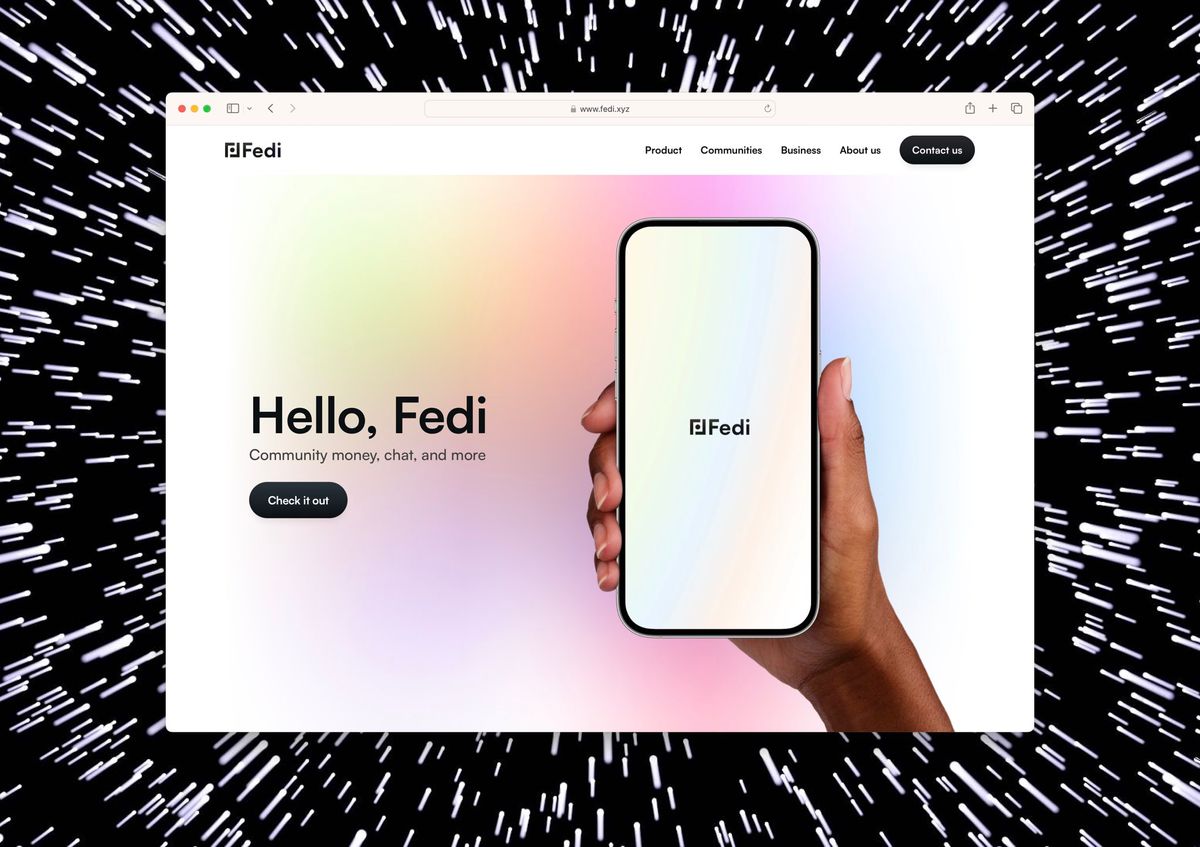 Fedi, a community-focused Bitcoin company, has closed $17 million in Series A funding ahead of the pre-launch of its platform for community builders later this month. This brings the total venture capital Fedi has raised to $21.21 million.
The details
Ego Death Capital led the funding round. Other participants include TBD, a subsidiary of Jack Dorsey's Block, Kingsway, Trammel Venture Partners and Timechain.
Investors in the seed round include Ten 31, Hivemind, Steve Lee and Recursive Capital, led by the Nigerian Bitcoiner Abubakar Nur Khalil.
Fedi says it wants to be the "world's first federated operating system," empowering individuals to be in charge of their money and privacy through "federations" of families, friends, neighbors and organizations of varying kinds.
What they're saying
"We are excited that with so much interest in this round, we were able to select investors who are fully aligned on the future we are trying to create with Fedi, the world's first federated operating system," said CEO Obi Nwosu, who is also a member of the Btrust board — along with Nur Khali.
Btrust is a Jack Dorsey-backed non-profit dedicated to furthering the open-source development of Bitcoin.
Dive in
At its core, Fedi is trying to solve the problem of bitcoin custody. At present, many users have to choose between convenience and security when deciding how to keep their bitcoin.
The more secure option is self-custody — i.e., storing bitcoin on a personal device. But there's always the storied risk of losing funds if the device goes missing without a reliable backup.
As a result, many opt for the convenience of using a centralized entity that supposedly handles asset safeguarding.
However, the spectacular failure of the crypto exchange FTX has shown that the aforementioned convenience isn't always as advertised.
Fedi's solution falls somewhere between the idealness of self-custody and the convenience of trusting a centralized entity.
Anyone can set up a community on Fedi with friends or family. Everyone's bitcoin is stored together, and multiple parties within the community are tasked with safeguarding the asset.
Fedi is built on the open-source Fedimint protocol, which allows community-based bitcoin custody and transactions.
Key quote
"Fedimint is a new way of custodying that enables users to form groups where members look out for each other's bitcoin," Nwosu wrote in a blog post. "It takes advantage of clever technology and the very human circles of trust that we all possess to provide a solution to custody that is more convenient than holding bitcoin on a [third] party exchange."
Zoom out
For clarity, Fedi is a separate entity from Fedimint. Fedi is a company building on the Fedimint protocol. Other entities can build on the protocol too.
Crypto publication Coindesk reported that Bitcoin Ekasi, a South Africa-based Bitcoin community, is piloting Fedimint.
"Currently, the only alternative to full self-custody is foreign custodial services. And these prove themselves untrustworthy time and time again," Ekasi founder Herman Vivier told Coindesk.