Business
Fact check: Bitcoin is NOT trading at a 60% premium in Nigeria
A narrative has been doing the rounds that bitcoin is trading at a significant premium in Nigeria. A deeper look at how FX works in Nigeria reveals flaws in the bitcoin premium story.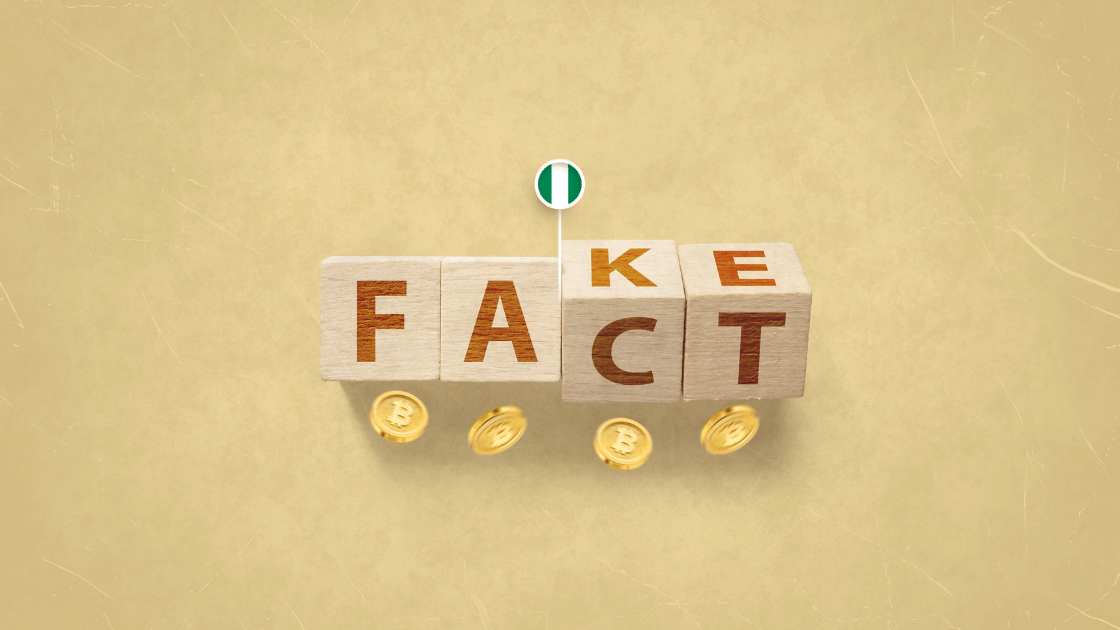 The cryptocurrency industry has advanced over the past decade through thrilling narratives, which, at times, are outrightly sensationalistic. The Bitcoin community, for instance, seem proficient at studying historical financial and societal trend to spot gaps where they can insert a "bitcoin fixes this" narrative.
One of those gaps has appeared in Nigeria. Bitcoin advocates are now driving the narrative that the largest cryptocurrency by market capitalization is trading at a 60% premium in the West African country.
The supposed premium, per the narrative, is a result of heightened demand driven by the Central Bank of Nigeria's (CBN) cashless policy initiative, including the much-criticized demonization and cash withdrawal limits.
That is not accurate (more on that below).
More concerning is that this conjecture, which started on the social media platform Twitter, has made its way to some of the more notable cryptocurrency news outlets, including Cointelegraph, which made some erroneous claims in its report.
Cointelegraph wrote: "As of Jan. 9, citizens are only allowed to withdraw a maximum of 20,000 [naira] (around $43.50) from cash machines per day, with a weekly limit of 100,000 [naira] (roughly $217)."
Nigerians can, in fact, withdraw as much as N500,000 in cash weekly after the CBN revised its initial 100,000-naira-per-week limit upwards on Dec. 21.
About that 60% premium
For one, the supposed premium, if that's what to call it, did not just appear now that the CBN is pushing its cashless initiatives. It has been there for a few years, thanks to foreign exchange challenges in the West African country.
There are effectively two exchange rates in Nigeria — the official bank rate and the parallel market rate.
As of this writing, the official dollar-to-naira rate published on the CBN website is roughly N460 for $1.
The parallel rate, on the other hand, is currently around N750 for $1. This figure was obtained from a number of parallel market operators — bureaux de change (BDC) — locally in Lagos, Nigeria.
The reality is that obtaining dollars at the official rate is a backbreaking endeavor.
The Nigerian government has an extensive list of items that do not qualify for forex at the official window. In some cases, such as paying tuition internationally, Nigerians must apply for forex at a commercial bank within a specific limit. Even that is not straightforward to get.
In essence, most people in Nigeria rely on the parallel market to source foreign exchange. Nigeria's parallel market has expanded beyond the streets to peer-to-peer crypto exchanges where residents can readily buy and sell stablecoins.
The "60% premium" figure appears to be derived by dividing the naira-quoted bitcoin price by the official dollar exchange rate. Nigeria exchange NairaEx, which Cointelegraph referenced in its story, currently quotes one bitcoin for N17,205,314.49, which, if divided by N460, gives approximately $37,400.
As of this writing, one bitcoin is worth $23,174.24, according to crypto data provider Coin360.
The percentage difference between $37,400 and $23,174.24 is roughly 62% — close to the 60% premium narrative that's been doing the rounds.
In addition, when the  N17,205,314.49 BTC price quoted by NairaEx is divided by the parallel market rate of N750, the result is just over $22,900 — close to the $23,174.24 from Coin360. It's clear that naira prices for bitcoin are based on parallel market rates.
Saying there is a premium here is misleading.
Also, arbitrageurs must first source the dollar at the official rate to benefit from this perceived premium. But even then, they wouldn't need to buy bitcoin to make money. Simply trading in the parallel market would be sufficient.
As described above, obtaining forex at the official rate is an uphill task.
Bottom line
No, bitcoin — or any other cryptocurrency — is not trading at a premium in Nigeria.
The perceived premium is a result of wide exchange rate disparities.
There isn't any credible data to suggest that bitcoin is seeing increased demand in Nigeria because its government is pushing a cashless agenda.