Business
DeFi lending is taking shape in Africa as Jia raises $4.3 million in funding
The platform has now gone live in Kenya and the Philippines, with sights set on West Africa, Latin America and Asia.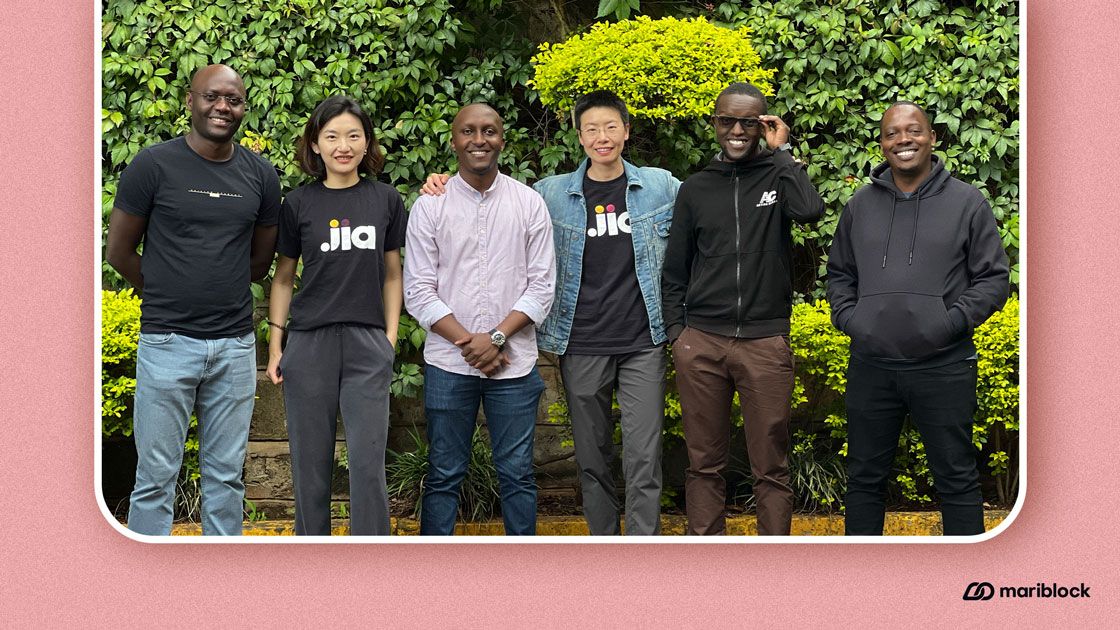 Jia, a blockchain-based decentralized finance and lending company, announced that it has launched its full range of services and has secured $4.3 million in seed funding to bring blockchain-based financing to emerging markets in Africa, the Philippines, Latin America and Asia.
The details
Cryptocurrency venture firm TCG Crypto led the round, the company said. Other participants include BlockTower, Hashed Emergent, Saison Capital, Global Coin Research. Angel investors Packy McCormick and Jared Hecht also participated.
In addition, the firm secured an additional $ 1 million for on-chain loan liquidity.
Jia, which already has some presence in Kenya, is looking to solidify its place in the East African country and expand to new markets in West Africa and beyond.
Key quote
Zach Marks, Jia's CEO and co-founder, told TechCrunch:
"The idea is to provide affordable financing for micro-businesses, and when they repay, they become owners by getting token rewards."
How it works
Jia was founded by former executives of the Kenyan mobile loan app Tala to provide credit facilities to small businesses using a community financing model.
Other co-founders include Cheng Cheng, Ivan Orone and Yuting Wang
The model, otherwise called 'Chamas' in Kenya, involves informal and community-based groups for contributing, saving and lending money where members gain easy access to loans and hold shares.
Jia accesses these communities of small business owners through its partnership with local service providers. For example, its partnership with Ilara Health, a medical supplies company with a customer base of more than 2,000 clinics, to provide inventory financing helps it gain access to the data of these business owners.
As against the collateralization system that decentralized finance (DeFi) lending uses, Jia has partnered with Huma Finance, an income-backed lending protocol, to launch its first on-chain pool.
Huma Finance judges a borrower's current income and uses the information to determine how much they can borrow and how much they can pay back monthly. As such, the system is not collateralized.
Loans offered by Jia can be as high as $5000, and users get rewarded with tokens when they repay their loans. These tokens allow Jia's customers to access more flexible loan terms and interest rates.
Be smart
Jia is now the second company to raise funding to power DeFi-based credit over the past year.
Last year, Kenyan fintech startup Pezesha raised $11 million in pre-Series A funding for its loan marketplace.
Granted, Pezesha isn't a blockchain company. However, Cardano blockchain developer Input Output Global (IOG) and cFund — a venture fund also focused on the Cardano ecosystem — both participated in the round.
Cardano co-founder, Charles Hoskinson, said of the investment:
"I'm delighted to announce our investment in Pezesha. Facilitating the movement of capital emerging markets to support economic growth and job creation is a core promise of blockchain and cryptocurrencies.

"Our vision is centered on using technology to make it easier for people across the globe to borrow and lend to each other in a regulated way. This investment in Pezesha is an important milestone, and we're excited to be a part of their growth story."
The big picture
DeFi has been touted to help bridge Africa's funding gap, which the International Finance Corporation estimates at $416 billion annually.
As our lead editor, Oluwaseun Adeyanju, wrote last August after IOG's investment in Pezesha: "DeFi could play a part [in filling that gap]. Its borderless nature means that geography isn't a significant factor, if at all. Also, many DeFi loan rates are in the single digits — compared to the double-digit rates on offer in many African countries."