Business
Bitcoin-powered remittances from Europe to African bank accounts are now possible
African cryptocurrency company Bitnob has partnered with European exchange CoinCorner to facilitate remittances over the Lightning Network.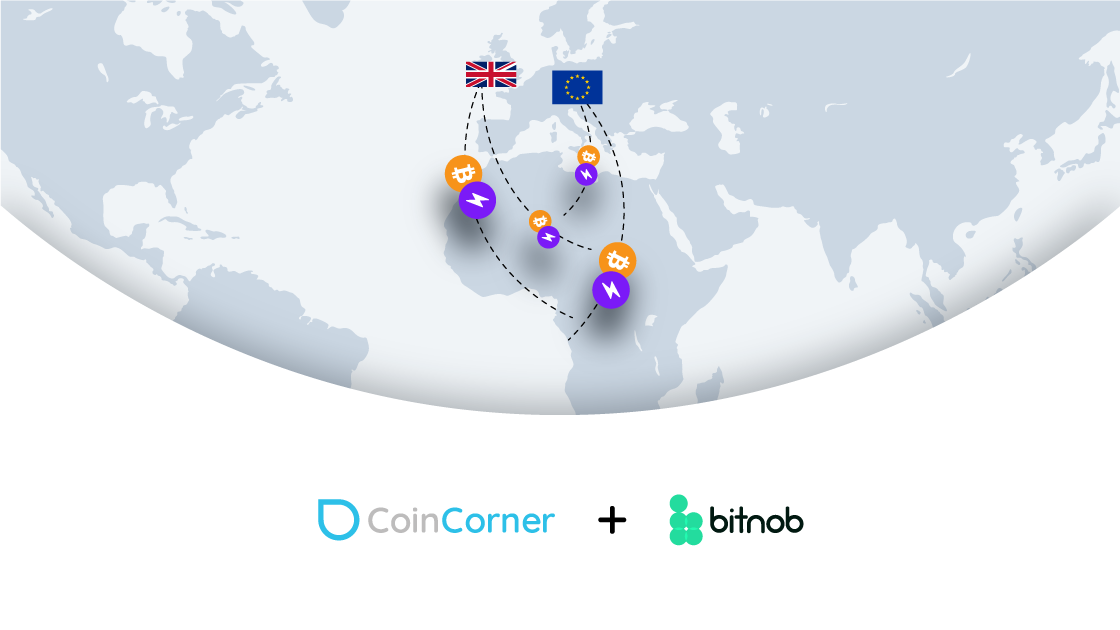 Cryptocurrency companies Bitnob and CoinCorner have partnered to enable Bitcoin-powered remittances between Europe and Africa, days after the former struck a similar partnership for transfers between the United States and Africa with Strike.
Fast facts
The remittance feature, dubbed "Send Globally," the same name given to Strike's version, will allow CoinCorner users in Europe and the United Kingdom to send funds to Ghana, Kenya and Nigeria through the Bitcoin Lightning Network.
The Lightning Network is the scaling solution used to make Bitcoin payments faster and cheaper.
The money transfer feature will initially support the British pound, euro, Ghanaian cedi, Kenyan shilling and Nigerian naira.
Users can send funds between any of those currencies without touching bitcoin. Bitnob and CoinCorner handle the fiat-bitcoin on-ramp and off-ramp.
Why it matters
Sub-Saharan Africa received an estimated $53 billion in remittances in 2022, with Nigeria being, by far, the largest recipient. Ghana and Kenya are also two of the leading recipients in the region.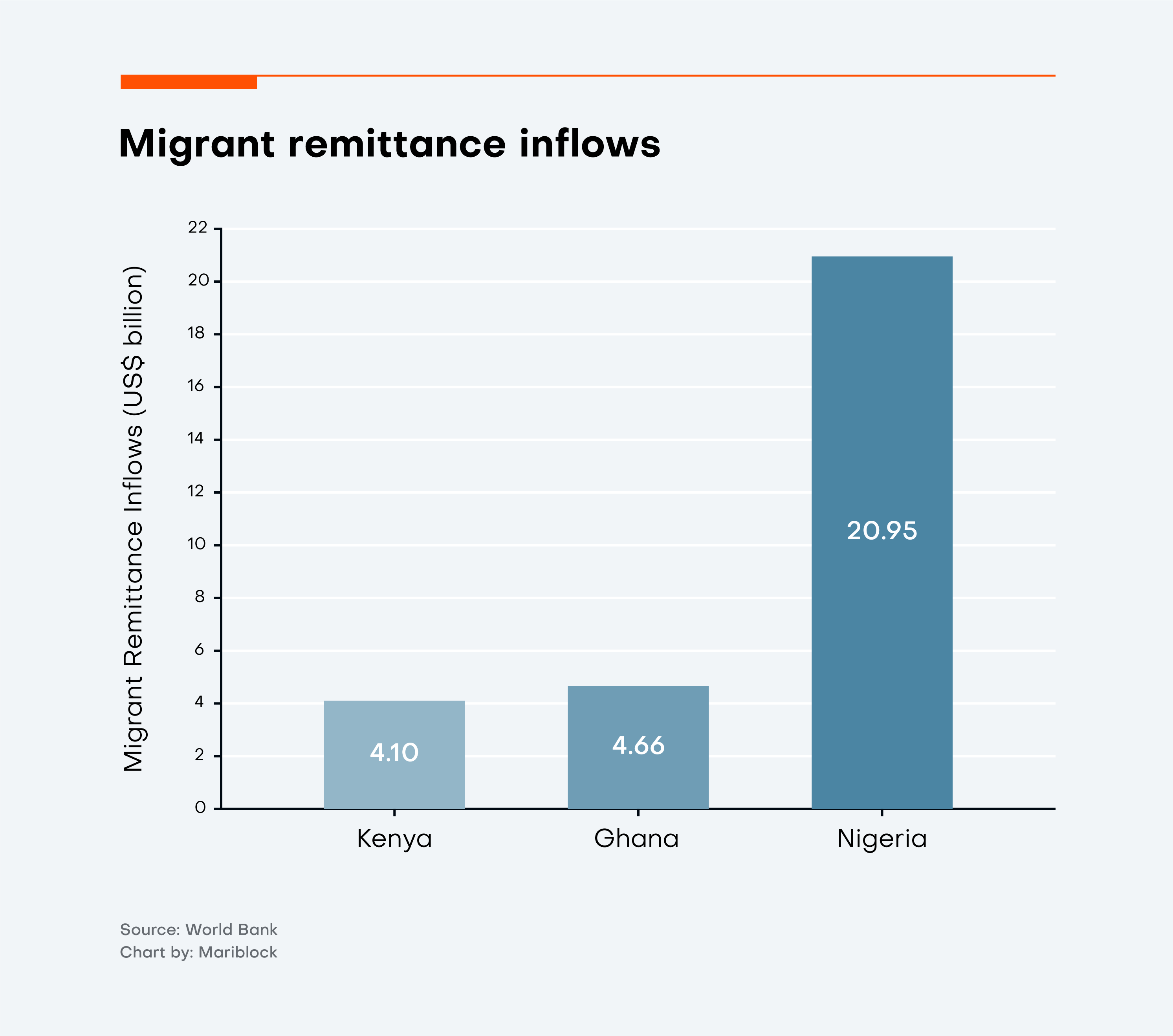 Key quote
"Bitcoin is powering the future of money and this partnership highlights a strong use case of what the future will look like," says Bitnob CEO Bernard Parah.
The tilt
Bitnob's partnerships with CoinCorner and Strike have a common denominator. Both Strike and CoinCorner are able to allow their users to send funds to Africa by connecting to Bitnob's Lightning APIs.
Essentially, Strike and CoinCorner, accept either euro, British pound or U.S. dollar from their customer and convert it to bitcoin, which is then relayed to Bitnob over its Lightning nodes. The African company then credits the end receiver's bank account or mobile money wallet.
As previously reported by Mariblock, there are concerns about the feasibility of this arrangement without introducing some form of credit since the process isn't entirely peer-to-peer (P2P).
Also, the introduction of intermediaries in the form of Bitnob and its partners means that the entire transaction chain doesn't reach 100% settlement immediately, unlike the usual Bitcoin transactions.
Significantly, having intermediaries goes against Bitcoin's ethos of making transactions completely peer-to-peer.
Still, it potentially solves some really difficult problems for many Africans, with storied difficulties of receiving international payments.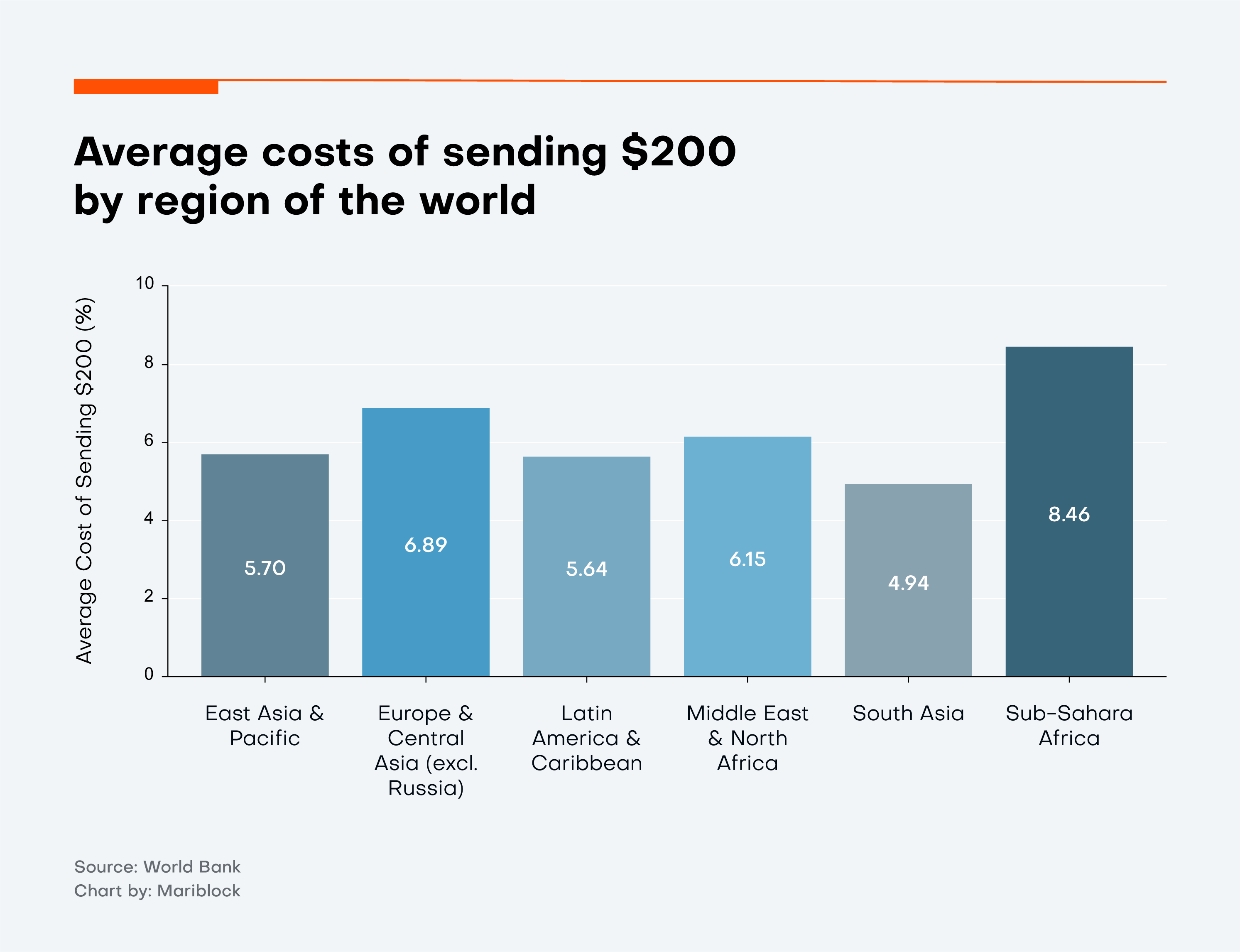 The vantage
Bitnob, CoinCorner and Strike all tout the speed of the transaction, with Strike CEO Jack Mallers saying it takes "one minute" for the receiver to get credited. Traditional alternatives such as Western Union and MoneyGram offer bank transfer methods that deliver within "minutes."
The area of fees is where Bitnob's solution comes out ahead, thanks to the Lightning Network fees being fractions of a dollar.
That's significant given that Sub-Saharan Africa is historically the most expensive region to send remittances.
World Bank data shows that it costs an average of 8.46% to send $200 to a Sub-Saharan African country as of 2022 third quarter. That's well above the Sustainable Development Goals target of 3%.
Bitcoin-powered remittances make the fee almost negligible.