Business
Strike partners with Bitnob to facilitate Bitcoin-powered remittances to Africa
Africans can now receive low-cost and fast payments in their local currencies, powered by the Lightning Network. But there are questions on whether the process introduces credit, a feature of the traditional remittance system.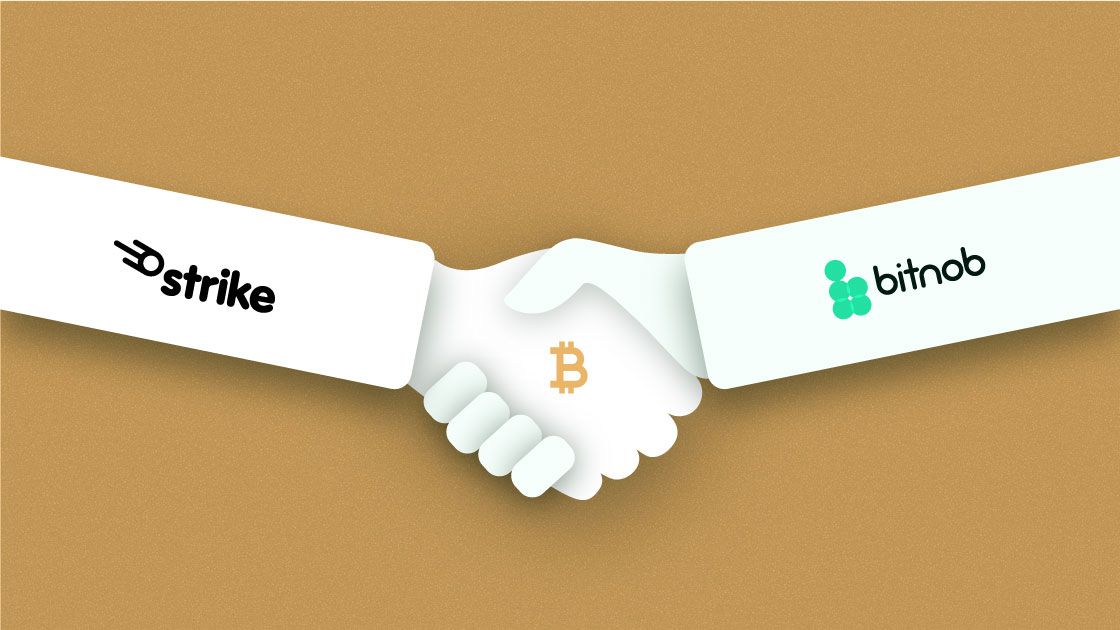 Bitcoin companies Strike and Bitnob have partnered to enable low-cost money transfer to Africa powered by Strike's "Send Globally" feature.
The details
Strike CEO Jack Mallers announced this during the Africa Bitcoin Conference in Ghana.
The "Send Globally" feature is powered by the Lightning Network, the layer-2 solution for making bitcoin payments faster. It allows Strike users in the United States to send money straight to an African bank account without touching bitcoin.
Vital quote
"With exorbitant fees to transfer funds in and out of Africa and incumbent providers halting services, payments companies are struggling to operate in Africa, and people cannot send money home to their family members. Strike offers an opportunity for people to transfer their U.S. dollars easily and instantly across borders."
–  Jack Mallers, Strike CEO.
Strike is a U.S.-based company building bitcoin-powered global payments products. Bitnob is a Nigeria-based company building bitcoin-enabled financial products across Africa.
The money transfer feature is initially launching in Nigeria, Kenya and Ghana. It will allow people in those countries to receive U.S. transfers directly to their bank accounts, mobile money and Bitnob wallets in naira, cedi, and shilling within minutes.
Vital quote
Founder and CEO of Bitnob Bernard Parah believes that this new feature will save people who send money back to Africa billions of dollars in transfer fees.
"The current financial system isn't set up in a way that ensures equal access for people and institutions from Africa; what we have built reduces the pressure on our financial institutions in sourcing USD liquidity. People can now easily exchange value from the U.S. to people in Africa in the cheapest way possible. We can now save people sending money back home to Africa billions of USD in transfer fees," he said.
Between the lines
According to Mallers, it takes "one minute" for the receiver to get credited after a payment is initiated using Strike.
Meanwhile, with existing alternatives like Western Union and MoneyGram, bank transfers take "minutes" to arrive. In contrast, with WorldRemit, "bank transfers may take up to one hour to show in recipient's account."
Unlike these traditional alternatives that charge transaction fees and earn from exchange rates, Strike users can send and receive cross-border payments "with no added transfer fees."
However, there is a fee for sending money over the Lightning Network on which the app is built. Strike earns its revenue by participating in the network.
It is, however, unclear if the Strike-Bitnob money transfer product is entirely peer-to-peer, particularly given that conversions from U.S. dollar to bitcoin and African currencies need to happen to make a transaction happen.
It's also unclear if the entire transaction chain — from USD to bitcoin and then to, say, naira — is settled immediately. Without instant settlement, there are questions of if debt has been introduced to facilitate fast payments.
While Mallers said debt isn't a part of the process, it's unclear how Strike can convert USD to bitcoin quickly enough to send to Bitnob. Also, Bitnob would need local currency reserves to facilitate instant payout to the end customer. Unless it has instant bitcoin off-takers, it will rely on liquidity providers for its cash reserves. That is a form of credit.
Strike intends to expand the remittance feature to more African countries in the future.
Why it matters
Remittances are a vital source of household income for most families in Sub-Saharan Africa (SSA) and contributes largely to the gross domestic product of several African countries.
However, according to a recent World Bank report, SSA remains the costliest region to send money to. "Costs averaged 8% during Q1 2021, down from 8.9% from Q1 2020," the report said.
"The cost of remittances to Sub-Saharan Africa remained particularly high [above 8%]. Corridor-specific data reveal that remittance costs tend to be higher when remittances are sent through banks than through digital channels or through money transmitters offering cash-to-cash services," the report stated.
The report also notes that Nigeria dominates remittance inflows in SSA due to its large migrant base (an estimated 800,000 people in the U.K. and the U.S.). World Bank data shows that remittances to Nigeria were $17.2 billion and $17.6 billion in 2020 and 2021, respectively.