State of fiat
South Africa on track to overtake Nigeria as Africa's largest economy in 2024 — IMF
Tough economic measures have seen Nigeria's economy shrink in the short term, but growth is foreseeable in the medium term.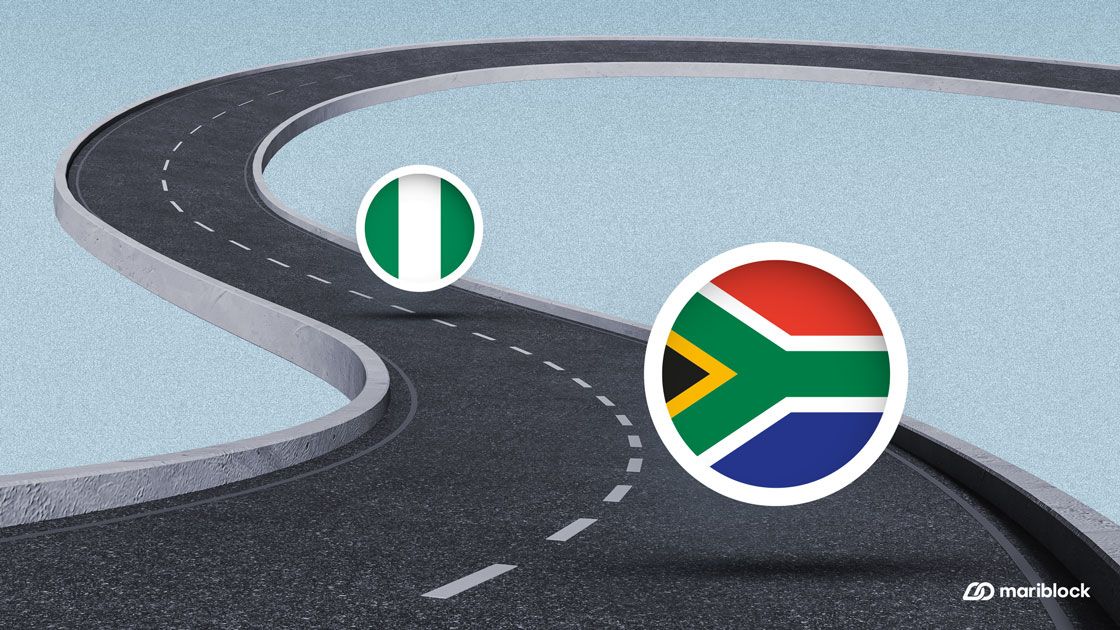 ℹ️
Editor's note: This story is part of Mariblock's "
State of Fiat
" coverage. Digital assets such as bitcoin are seen as competitors to central bank money. Therefore, we consider informing our audience of the state of their local currencies worthwhile.
The International Monetary Fund (IMF) has projected that South Africa will overtake Nigeria and Egypt as Africa's largest economy in 2024. However, the development is only momentary, with Nigeria expected to reclaim its position in 2025.
The details
In its World Economic Outlook, the IMF's projection sees South Africa's gross domestic product (GDP) climbing to $401 billion.
However, an expert has said that South Africa's climb to the top spot is more a consequence of the economies of Nigeria and Egypt shrinking due to severe currency devaluations than remarkable GDP growth.
Nigeria's economy has towered above South Africa since 2018, but a decline in oil production and the rapid fall of the naira has seen the erstwhile African giant become second best.
While Nigeria's new government has undertaken harsh economic measures lauded as crucial by international organizations, the effects would see the country's economy shrink.
Not all is doom and gloom, however. The IMF forecasts that Nigeria's economy will expand by 3.1% in 2024, and by 2025, the West African country will return to the top as Africa's largest economy.
Key quote
Commenting on the development, Yvonne Mhango, an African economist, told Bloomberg:
"South Africa's transient emergence as Africa's largest economy in 2024 is mainly due to the shrinking of Nigeria and Egypt's GDP in dollar terms, following sharp currency devaluations. However, the long-term trajectory shows Nigeria and Egypt regaining their top spots, with the former taking a strong lead."
Before now
Nigeria's new administration, headed by Bola Tinubu and sworn into office on May 29, implemented harsh economic measures shortly after.
Tinubu announced that the country's economy had no provisions for fuel subsidies beyond June, and as such, fuel subsidies were gone.
Two weeks later, the Central Bank of Nigeria took steps to unify foreign exchange rates by implementing a single exchange rate system through the bank's Importer and Exporter (I&E) window.
Consequently, the naira was immediately devalued by over one-third and has been on a downward spiral since. According to reports, the naira traded 1,100 against the dollar on Oct. 19, a record low.
However, Mariblock reported that the World Bank lauded Nigeria's economic reforms and described them as crucial to eventual growth regardless of the short-term pains.