State of fiat
Six of eleven African countries reported an inflation rate drop in November
African consumers are beginning to see steadier prices as 2022 nears its end, according to the latest inflation figures.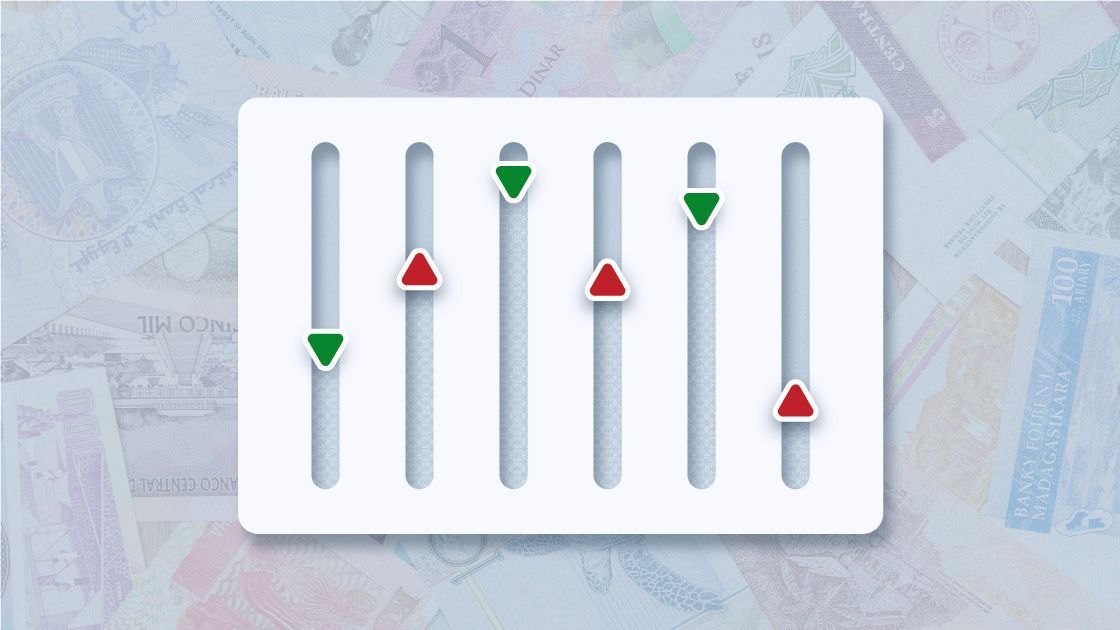 Inflation rates across Africa consistently rose in early 2022, with many countries reporting record consumer price increases. Things appear to have eased as year-end nears. The inflation trend across the region is now largely mixed.
Data from African countries that have reported Nov. 2022 inflation data indicates that price pressures may have relaxed further from October. Even those that reported rises in inflation saw slower acceleration rates.
Here's a look at the November inflation figures released within the first two weeks of Dec. 2022.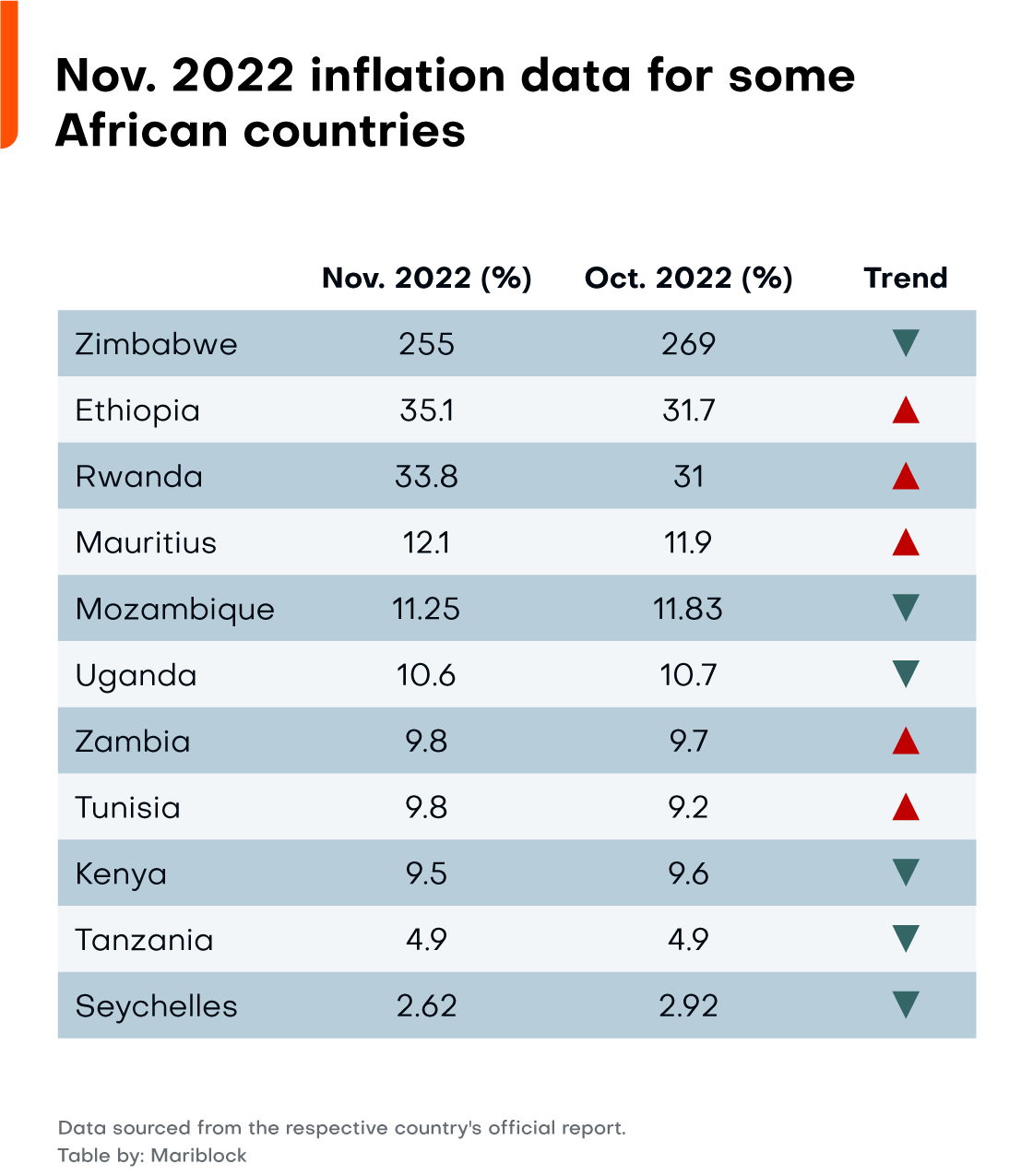 Zimbabwe
Ethiopia
Zambia
Kenya
Uganda
Zoom out