State of fiat
September 2022 inflation report: Food prices have become Africa's main inflation driver
At least 16 countries on the continent reported inflation rates higher than 10% in Sept. Zimbabwe's inflation rate slowed from 285% in Aug. to 280.4% in Sept.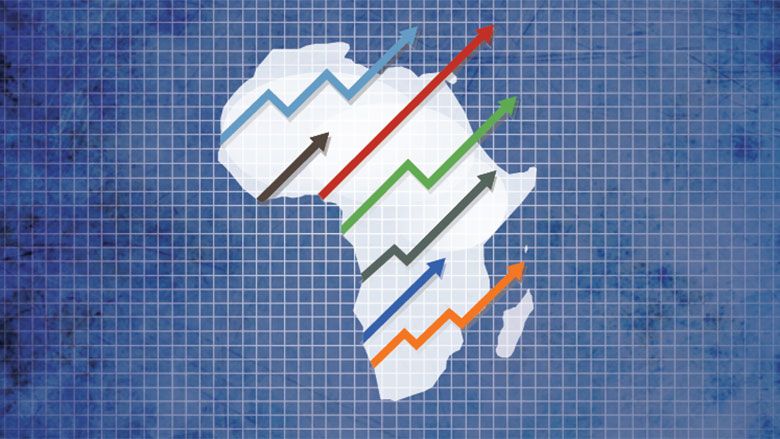 Sub-Saharan African (SSA) countries are currently experiencing economic challenges. Driven by a slow recovery from covid-19, rising food and energy prices (largely caused by global supply chain disruptions), and an increase in public debt levels, many countries in the region are seeing decade-high inflation rates.
Food and commodity prices in SSA have been rising since 2019, resulting in worsening living costs.
According to Africa's Pulse, a biannual analysis of the near-term macroeconomic outlook published by the World Bank, economic growth in SSA is set to decelerate from 4.1% in 2021 to 3.3% in 2022, that is a downward revision of 0.3 percentage points since April's Pulse forecast. The persisting war in Ukraine continues to be a significant driver.
Telling quote
"What is most worrisome is the impact of high food prices on people struggling to feed their families, threatening long-term human development. This calls for urgent action from policymakers to restore macro-economic stability and support the poorest households while reorienting their food and agriculture spending to achieve future resilience." Andrew Dabalen, World Bank Chief Economist for Africa.
Here is a look at September 2022 inflation figures across Africa.
Vital data
Driving the numbers
Zimbabwe
Annual inflation in Zimbabwe slowed to 280.4% in Sept. from 285% in the previous month.
This is a result of tighter monetary measures instituted by the Reserve Bank of Zimbabwe. Some of the actions taken by the country include the suspension of payments to government contractors, an interest rate hike to 200% and the introduction of gold coins as a store of value.
Ghana
Ghana recorded a 37.2% inflation rate in September, a surge from its 21-year record of 33.9% the previous month. Ghana Statistical Service attributed the country's inflation trend to food prices.
According to a Bloomberg report, this is the fastest pace since 2003. Consumer goods in the country have become more expensive. In addition, the Ghana cedi depreciated by more than 30% against the US dollar since January and is now the worst-performing currency against the dollar.
The high cost of living sparked outrage across the country as Ghanaian traders locked their shops in a three-day protest, stating that high inflation, exchange and interest rates have eaten into their working capitals by 50% this year.
In a bid to tackle the inflation ravaging West Africa's 2nd largest economy, the government of Ghana announced that it is seeking a $3 billion bailout from the International Monetary Fund (IMF).
Nigeria
Nigeria's inflation rate soared marginally from 20.52% in August to 20.77% in September — the highest level seen since 2005.
Food inflation rate rose to 23.34% from the 23.12% recorded in the previous month. The National Bureau of Statistics (NBS) attributed the increase in the food index to rising prices of food items like bread, cereal, potatoes, yam, oil and fat.
NBS attributed the rise in Nigeria's overall inflation rate to higher food prices, driven by the disruption in the food supply chain, and increased import prices resulting from currency devaluation.
To arrest inflation, the Central Bank of Nigeria (CBN) raised its monetary policy rate from 14% to 15.5%, the third consecutive increase in 2022.
The apex bank also announced plans to redesign the 200, 500 and 1000 naira notes in a bid to mop excess cash liquidity from the economy, take control of money supply and curb soaring inflation.
Kenya
Annual inflation in Kenya accelerated to 9.5% from 8.5% the previous month, breaching the government's target of 2.5% to 7.5%.
Fuel prices in the East African country have risen after the government removed subsidies for petrol while retaining a smaller subsidy for diesel and kerosine.
The Central Bank of Kenya also increased its interest rate by 75 basis points to 8.25% as it seeks to tame inflation.
The crypto angle
Amid SSA's overtly unfavorable economic condition, crypto usage and adoption rates are still climbing as Africans turn to crypto to preserve their savings and build wealth.
According to a recent report by Chainalysis, SSA currently conducts the world's highest proportion (80%) of crypto retail payments of less than $1000.
The report explains that retail usage remains consistent in the region even in the face of a bear market and highlights how peer-to-peer (P2P) transactions are more common in Sub-Saharan Africa than anywhere else in the world.
According to Chainalysis, P2P exchange Paxful is experiencing remittance user growth rates as high as 55% in Nigeria — the company's largest market — and 140% in its second-largest market, Kenya.