Crypto Scam
Crypto scam alert: Argo Blockchain does not have Nigerian and Kenyan entities
Argo-Coin and Argo Kenya have been taking money from Nigerians and Kenyans to invest in Bitcoin mining equipment and earn outrageous ROIs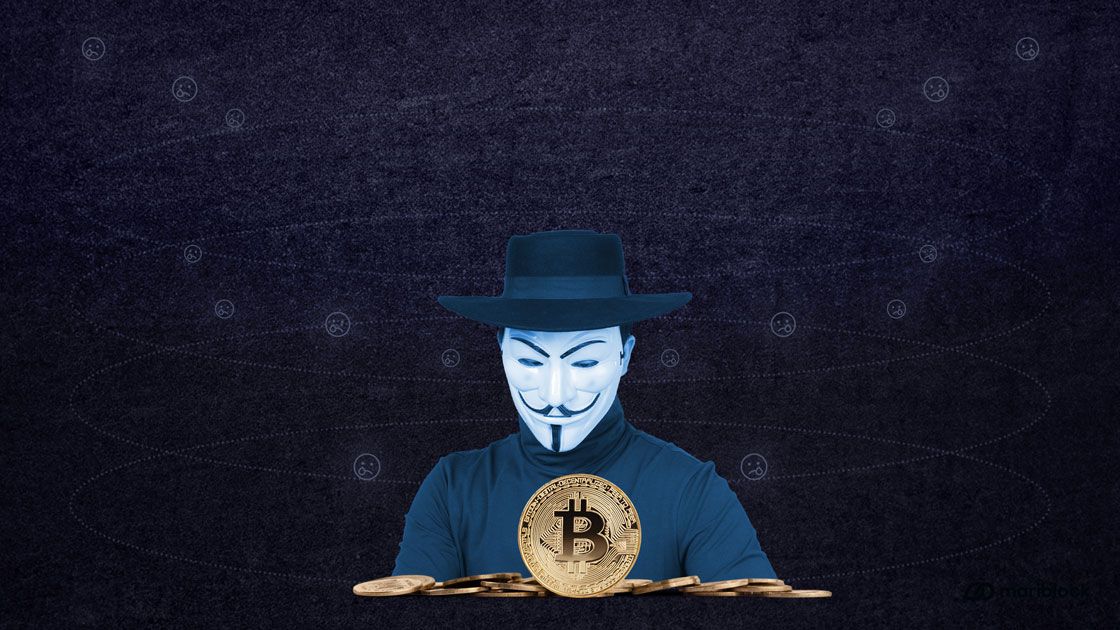 To the average African, cryptocurrency is a way to make quick money. At least, that's what they've been sold. This makes many easy targets for bogus schemes, asking them to deposit money into private accounts supposedly to invest in cryptocurrencies and gain mouth-watering returns on investment (ROIs).
Some weeks ago, Mariblock revealed a bitcoin mining scam ring in Kenya — BTCM Kenya — which collected several thousand Kenyan shillings from unsuspecting victims under the guise of investing in bitcoin mining equipment. It promised close to 400% ROI within days and substantial referral bonuses. After a while, its operators disappeared with funds still stuck in it, leaving many in despair.
In the exposé, Mariblock noted that many of such entities impersonate actual cryptocurrency and blockchain companies not based in Africa.
---
The scammer's guide
Most crypto scams run identically as if operating out of a shared curriculum. In some instances, such as the BTCM scam, they pose as affiliates of actual mining companies and bear their names. BIT Mining Limited (BTCM), as Mariblock reported, is an existing Hong Kong-based crypto mining company. However, there are no proven links between it and BTCM Kenya.
Mainly, victims are instructed to deposit funds into personal bank accounts, with the promise of "renting" mining equipment and receiving daily returns on investment (ROI) that can be withdrawn after a set number of days. The offered ROI is frequently astounding and seems too good to be true, often reaching as high as 300% in just a short time.
Subscribers are urged to invite others, promising referral bonuses, with some earnings directly linked to recruits. This distinction marks them as pyramid schemes unrelated to real cryptocurrency ventures. Payments often come from new investors until the operators vanish with the amassed funds.
Newest on the block to engage in these schemes are two entities — Argo Coin and Argo Kenya — both of which claim to be African subsidiaries of Argo Blockchain, a bitcoin mining company with its headquarters in London, United Kingdom.
---
Identifying the real
Mariblock contacted Argo Blockchain, a publicly traded bitcoin mining company on the London Stock Exchange and the Nasdaq stock market in New York. Mariblock inquired about the existence of any subsidiaries in Nigeria or Kenya and whether Argo Blockchain had granted them licenses to solicit investments through private accounts.
The company replied:
"We are aware that some malicious actors have been impersonating Argo employees on WhatsApp and attempting to scam investors through fraudulent websites and mobile applications. It appears these scams are happening primarily in Nigeria and Kenya.

"To be clear, Argo Blockchain does NOT have any consumer-facing applications as part of our business. Furthermore, we will NEVER contact individuals via WhatsApp or ask them to send money to us."
The company added that it does not accept private investments, and the only way to invest is by purchasing equity or debt securities on the London Stock Exchange and Nasdaq. It also disowned any other websites posing as it.
"The only way to invest in Argo is by purchasing equity or debt securities on these two exchanges; we do not accept private investments."
---
'Argo Blockchain Nigeria'
The Nigerian entity, Argo Coin, whose admins also appear to be based in Nigeria, runs a Facebook page and a WhatsApp group. Argo coin claims to be owned by a "UK personnel" who handed the company over to Nigerian operators. In a chat with Mariblock, one admin claimed Argo Coin is linked to the UK-based Argo Blockchain. Other admins routinely claimed this to be true in other posts on the group.
However, Argo Coin operates a different website from the real Argo Blockchain. It accepts payments into personal accounts, supposedly for renting bitcoin mining equipment. The website was inaccessible at the time of writing.
The admins drum up new registrations on the website via the Facebook page. According to the admin who spoke to Mariblock, the initial minimum investment required for "renting a machine" stood at $10, equivalent to a fixed rate of 8,200 naira, irrespective of daily foreign exchange rate fluctuations. This rate has now been raised to 9,200 naira. Upon making this $10 investment, subscribers would receive a daily return of $1 over 20 days, doubling their initial deposit when the investment period concludes.
A victim who spoke to Mariblock anonymously said since joining last July, he has funneled 78,000 naira into the scheme and has not made any return. He shared evidence of payments into bank accounts belonging to Abubakar Dayyabu and Umar Yau.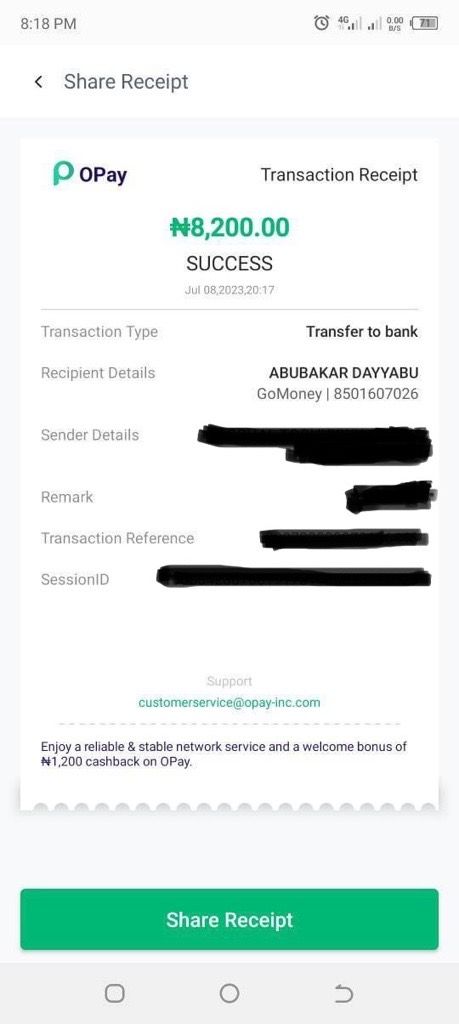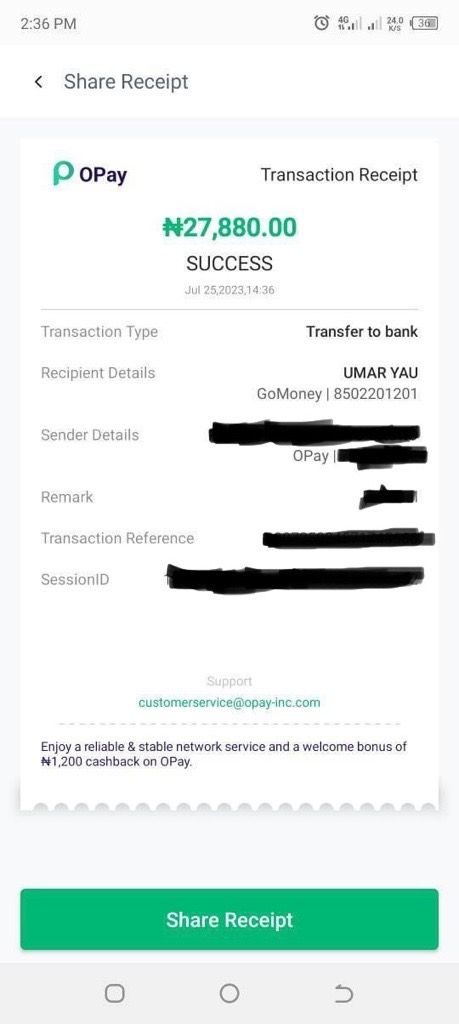 Another victim took to social media to label the company as a scam. According to her, the company increased her withdrawal limit and banned her account, denying her access to her money. Mariblock contacted her for comments, but she did not immediately respond.
Mariblock conversed with other users who maintained their trust in the platform and were convinced it was legitimate, with no intention of perpetrating a scam. One user expressed his conviction, citing evidence provided by his upline as confirmation of the platform's authenticity. However, he did raise a concern regarding its requirement for an additional deposit before allowing withdrawals.
"For now, it is [genuine] because the person that introduced me, I have seen his evidence. Two weeks ago, he was awarded a phone … Just that, when you are due for withdrawal, they will ask you to add money to another machine before you can withdraw," he said.
Another user told Mariblock that he believes the platform is not attempting to defraud him of his $45 investment. He has been able to withdraw $10 even if the company deducted a 20% withdrawal fee. However, he expressed some skepticism because he believes crypto investments are unreal.
"I cannot say it is [genuine] because anything … in crypto is not 100% genuine. Just invest what you can afford to lose. [Argo Coin] is working, sincerely, and you can withdraw anytime you want."
---
'Argo Blockchain Kenya'
While there are no apparent connections between Argo's fraudulent Nigerian and Kenyan self-acclaimed entities, there are similarities in their operations. Argo Kenya brandishes an unverified authorization certificate from one 'Mathew Shaw,' legitimizing the company as a Kenyan subsidiary of Argo Blockchain. As previously established, Argo Blockchain has no such authorizations or affiliations.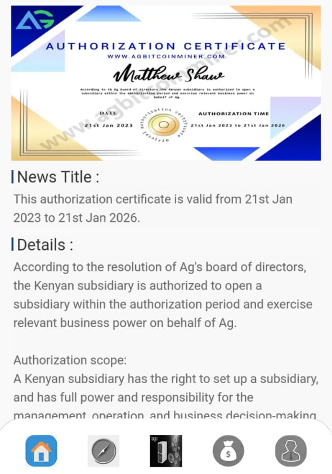 Argo Kenya asks its subscribers to invest between 1,000 and 60,000 Kenyan shillings to "rent" Bitcoin mining equipment and earn huge ROIs. According to an admin whom Mariblock spoke to, a Ksh 10,000 investment would yield Ksh 24,000 in 42 days.
Mariblock spoke to one of the BTCM Kenya victims who had joined Argo Kenya, hoping to regain his lost funds. He said Argo Kenya operates just like BTCM, using similar images, WhatsApp groups and percentage returns on investment. Still smarting from his BTCM losses, he did not invest with Argo Kenya.
An admin of Argo Kenya's WhatsApp group whom a Mariblock correspondent spoke to undercover said the entity only accepts investments in Kenyan shillings. The admin attempted to convince him to find a way to send Kenyan shillings to him for investment purposes. He also boldly claimed that the entity is affiliated with Argo Blockchain, headquartered in the UK.