State of fiat
July inflation watch: African countries continue to grapple with high inflation
At least 15 African countries reported inflation rates of over 10%. Zimbabwe continues to experience hyperinflation.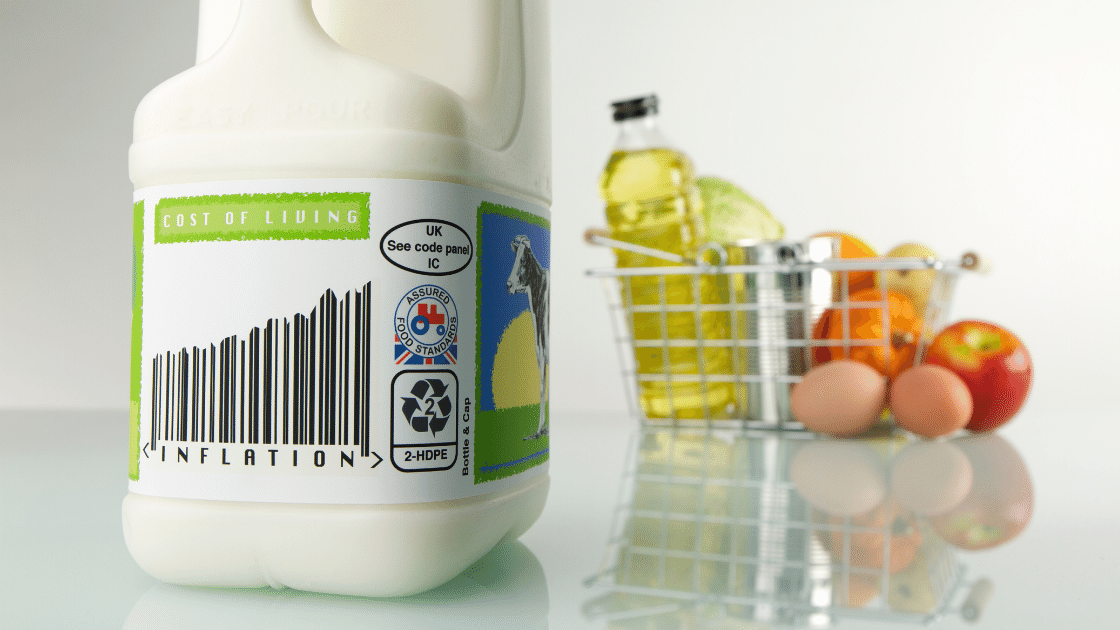 Rising inflation has been a global theme in 2022, with developed nations, including the United States and European countries experiencing some of the highest surges in inflation in decades. Africa isn't an exception. The inflation situation in many African countries is markedly worse than what is seen in many developed nations. Here's a look at the July 2022 inflation figures across Africa.
Vital data
Driving factors
Zimbabwe continues to be an outlier, posting figures that, by definition, indicate hyperinflation. The country's inflation rate in July was 257%, worse than the 192% reported in June.
In addition to the global overarching geopolitical and covid themes, which have caused supply chain disruptions, Zimbabwe has been dealing with long-standing monetary policy issues. The Southern African country has been experiencing hyperinflation for at least three years.
South Africa's inflation rate hit 7.4% in July, the highest in 13 years. According to the Consumer Price Index (CPI) report by the South Africa Bureau of Statistics, the CPI increased by 1.5% on a month-on-month basis.
According to the report, core inflation, which excludes food, fuel, and electricity, rose to 4.6%. Food inflation in the country increased by 9.7% year-on-year in July, up from 8.6% in June.
This resulted in protests as South African workers, led by local trade union group COSATU, took to the streets of Pretoria to take a stand against the rising cost of living in the country.
Nigeria's inflation rate also soared to the highest level recorded in 17 years. According to the CPI report by the National Bureau of Statistics (NBS), the country's inflation rate was 19.64% in July, up from 18.60% in June. The NBS stated that the increase in inflation was caused by the rise in food, transportation and importation prices — all of which were attributed to the disruption in food supply, high cost of energy and currency depreciation.
Ethiopia continues to grapple with the aftershock of incessant currency devaluation, which the East African country embarked on to ease foreign exchange constraints. The country's inflation rate has stayed above 30% over the past year.
Ghana's inflation rate has risen for 14 consecutive months, rising to levels not seen since 2004. This caused the government to break the long-standing policy of not seeking financial help from the International Monetary Fund (IMF) as the country now seeks a $3 Billion loan.
What they're doing:
The Zimbabwean government has taken several measures to curb the inflation that continues to sink the country's economy, including switching to the U.S Dollar as an official currency in 2009. The local currency was reintroduced a decade later.
In July 2022, gold coins were introduced as a new strategy to curb inflation in Zimbabwe. According to a statement, the coins weigh one troy ounce and can be used as a form of exchange without worrying about value depreciation. According to the State-owned Herald newspaper, the coin, worth $1,800, was launched successfully as banks reportedly sold 4,475 coins in less than a month. Following this feat, smaller coins, reportedly costing $188, are expected to go on sale in November so ordinary people can afford them.
The Central Bank of Nigeria tightened monetary policies by increasing interest rates from 11.5% to 13% in May and 14% in July in a bid to curb inflation.
Rwanda's central bank increased its interest rate from 5%-6% for the first time since 2009. This measure, according to the monetary policy committee, was implemented to restore the CPI to the target rate of 2%-8%.
Reality check
Economists cannot predict when the global trend of high inflation will end. Still, it is expected that the scarcity of food and energy will continue due to the ongoing face-off between Ukraine and Russia.
The crypto opportunity
The high inflation rates in African countries are pushing many young people on the continent to find alternative ways to protect their savings. Cryptocurrency savings via U.S. dollar-denominated stablecoin have been a recourse.
Last year, blockchain analytics firm Chainalysis found that Africa has some of the highest grassroots crypto adoption rates globally. Nigeria, Kenya and South Africa have been the biggest markets for crypto in Africa.