Features
Is real estate tokenization the solution to land fraud in Africa?
Prop-tech startup My Shamba Digital partners with global real estate tokenization company BrickMark to solve land fraud and provide fractional investments.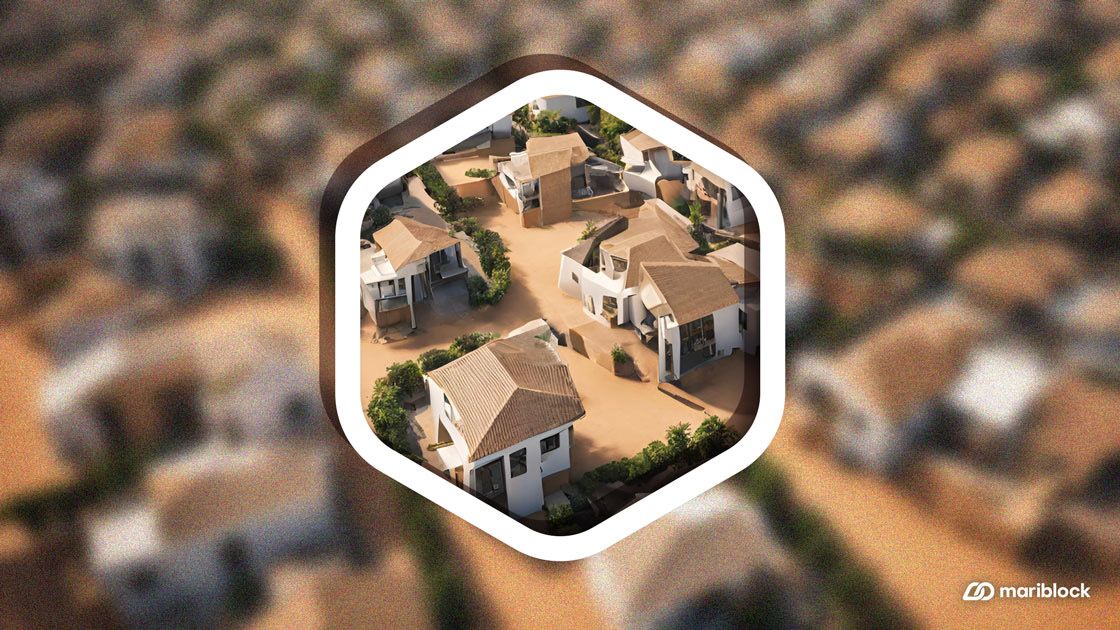 Land crimes and fraud are critical issues in many African countries, as they can lead to disputes, land grabbing, displacement of communities, and social unrest. These problems often arise due to historical, legal, and economic factors.
The prevalent lack of documentation also contributes to the uncertainty about land ownership on the continent, as many do not have formal titles or ownership documents, which leaves them vulnerable to land grabbing by more powerful individuals or entities.
My Shamba Digital as a solution
It was at the forefront of dealing with land dispute resolutions that two advocates of the High Court of Kenya, Robert Muoka Salim, and James Kiptalam, teamed up to build a solution to reduce incidents of land fraud in Kenya. Having handled and experienced several cases of the crime, which often led to displacement, loss of livelihoods, and heightened tensions between communities, they were convicted of the urgency to profer a solution. With a combined experience of 20 years in the real estate sector, the advocates garnered support to tackle the problem, which The Ministry of Lands reported in 2017 to have cost the Kenyan economy Sh60 billion annually.
Salim and Kiptalam noticed that at the root of the problem is a knowledge gap most citizens have regarding land laws and legal frameworks, which would equip them in their real estate dealings and avoid disputes. They founded My Shamba Digital, a prop-tech startup that makes real estate transactions easier by streamlining buying, selling, property development and investment to fill this gap. The startup also offers users educational materials, resources, land information, and registration services.
To effectively address the issues of poor land documentation, it is crucial to have accurate and tamper-proof record keeping. In this light, My Shamba Digital offers users its tokenization service, which allows estate developers to digitize their properties on blockchain networks. This service gives developers access to liquidity and enables investors to buy and sell fractional shares of quality real estate.
Although real estate tokenization is not a new phenomenon in the global blockchain ecosystem, it is a relatively new and viable solution to Africa's strong demand for secure real estate transactions and related property rights. It also promotes fractional ownership, enhances transparency, reduces transaction costs, improves property management, and ensures compliance with regulations.
The partnership
Taking its tokenization offering to the next level, My Shamba Digital is partnering with BrickMark, a Swiss global leader in tokenizing real estate assets. The partnership involves Salim and Kiptalam's company licensing BrickMark's novel tokenization platform, BrickGate. The platform addresses some of the key challenges in Africa's real estate sector while offering global accessibility and expertise in real estate tokenization.
Commenting on the partnership, Robert Muoka Salim, CEO of My Shamba Digital, said:

"As we look ahead, our focus is on expanding our reach and adding more properties to our platform. We are dedicated to forging strategic partnerships with industry leaders like BrickMark, creating a thriving ecosystem that benefits all stakeholders, including investors, developers, and the broader real estate market."
Elaborating on the specifics of the partnership, My Shamba Digital told Mariblock that it would combine its tokenization expertise with BrickMark's infrastructure to enable Kenyan property developers to provide smaller portions of high-value real estate assets to a broader range of investors.

Zoom out
Over the past few years, several players have emerged in Africa's real estate tokenization landscape. Some of these players are private entities like Redswan CRE and Ellamediate, which operate in Nigeria. In contrast, others are publicly owned, such as the Sango project run by the government of the Central African Republic.
There are also projects adopting distributed ledger technology to boost the integrity of land records, like the Ghanaian startup Bitland and Nairobi-based real estate firm Land Layby Group.
These projects and others on the continent cater to the similar need to tackle land fraud and disputes in several forms and provide customers transparency, liquidity and fractional ownership.