State of fiat
Inflation in Africa: Many countries continue to witness historically high consumer prices
While some countries recorded improved inflation figures, the cost of living across the continent remains prohibitively high.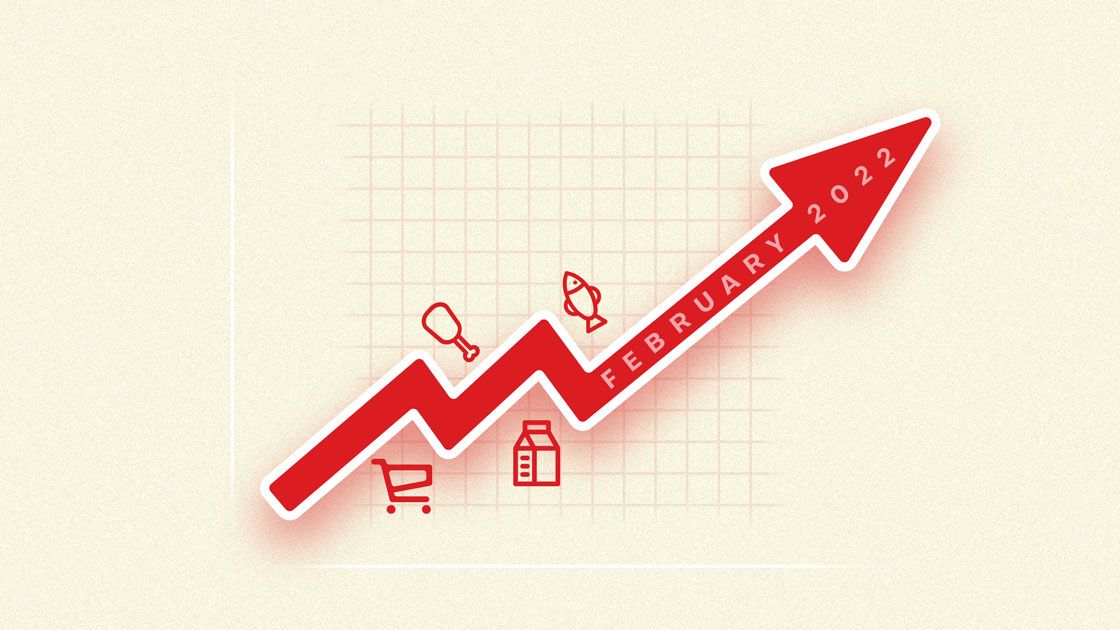 ℹ️
Editor's note: This story is part of Mariblock's "State of Fiat" coverage. Digital assets such as bitcoin are seen as competitors to central bank money. We consider it worthwhile to inform our audience of the state of their local currencies.
Despite improvements in inflation in many African countries, data shows that consumers' purchasing power remains weakened and continues to weigh on the cost of living in the region. The driving forces behind the persistent inflationary pressures remain the lingering socio-economic issues resulting from the Covid-19 pandemic and bottlenecks in global supply chains.
The fight against inflation continues to be a critical priority for policymakers seeking to stabilize their economies and promote sustainable growth across the continent. African central banks continue to raise interest rates to contain the constant inflation plaguing the region.
Here's Mariblock's February 2023 inflation trend table: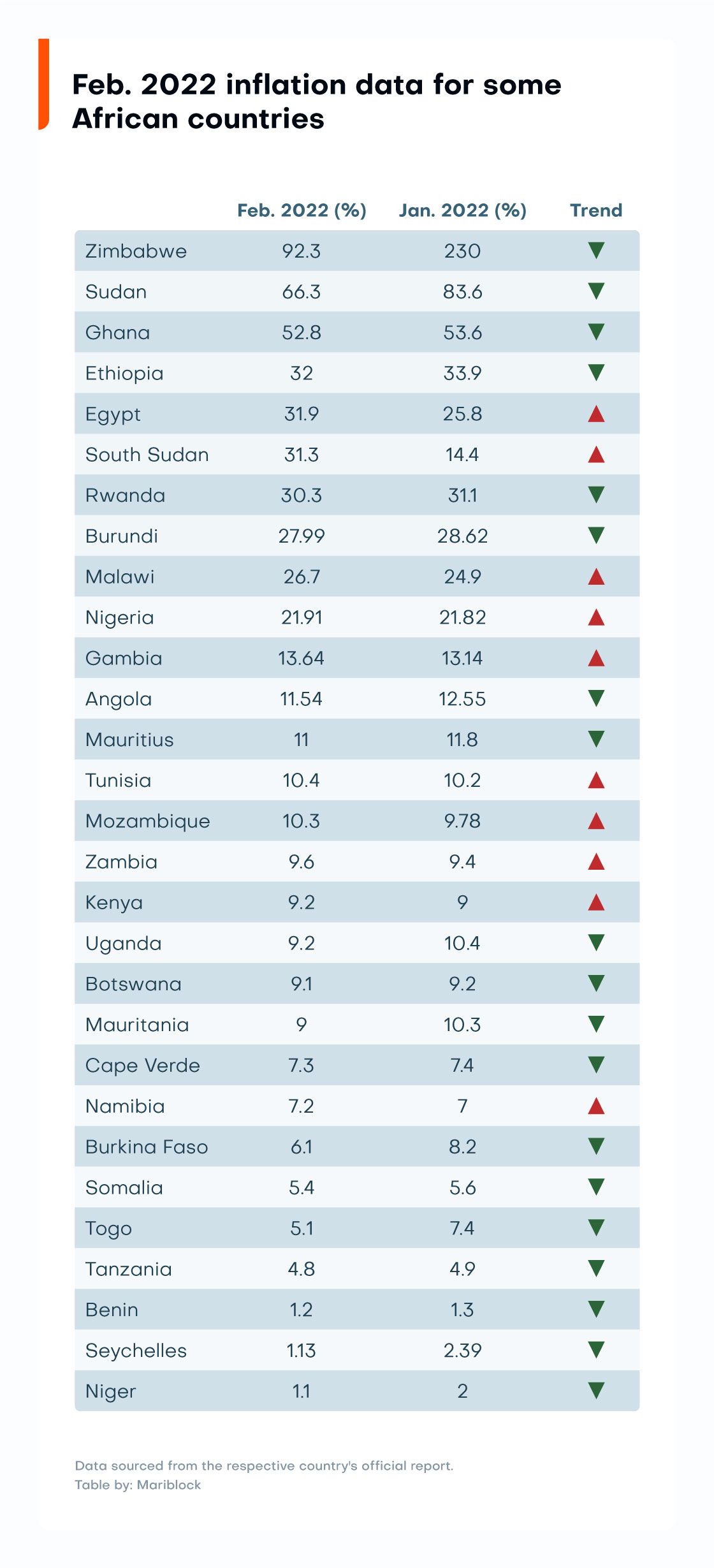 Behind the numbers
Here are highlights of the inflation drivers in some of Africa's leading economies:
Zimbabwe
Ghana
Ethiopia
Egypt
Nigeria
Kenya