State of fiat
Ethiopia and Kenya join Ghana in seeking IMF bailout
The three African countries are requesting loans to restore financial stability, worsened by the covid-19 pandemic and global supply chain crunch.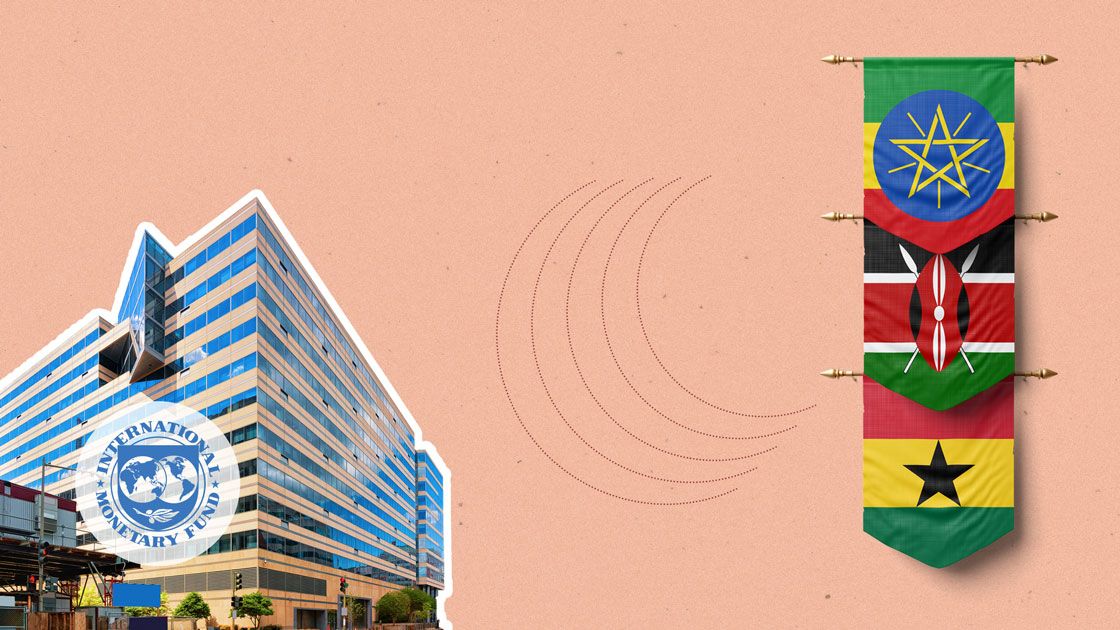 ℹ️
Editor's note: This story is part of Mariblock's "State of Fiat" coverage. Digital assets such as bitcoin are seen as competitors to central bank money. We consider it worthwhile to inform our audience of the state of their local currencies.
East African countries, Ethiopia and Kenya, are in talks with the International Monetary Fund (IMF) seeking to borrow funds to support their ailing economies. Meanwhile, Ghana hopes the IMF board will finally approve its $3 billion loan in May.
Ethiopia
Ethiopia seeks to borrow at least $2 billion from the IMF, but the global lender is assessing the country's debt sustainability.
In its first debt analysis, the IMF found that Ethiopia is set to face a financing gap of at least $6 billion until 2026, leaving a $4 billion gap should the country successfully secure the amount requested from the IMF.
"The scope of the support for Ethiopia is yet not set in stone; both parts are still working on the debt sustainability analysis," an anonymous source told Reuters.
The two-year conflict in Ethiopia has contributed to the delay in the progress of the IMF program and Ethiopia's appeal for debt relief under the Group of 20 Common Framework.
Kenya
On the other hand, Kenya expects new funding from the IMF to support its foreign exchange reserves, the Central Bank of Kenya Governor Patrick Njoroge said.
Key quote
"We are not very worried because we have significant inflows coming in," Governor Patrick Njoroge said.
The East African country also expects $250 million from syndicated loans this month and a $1 billion budgetary loan from the World Bank in May.
The IMF board had previously approved the release of $447 million to Kenya under its extended fund facility to cover expenses for external finance due to climate woes and global economic conditions.
Ghana
Ghana expects that the International Monetary Fund's board will give its approval for a $3 billion loan in May, according to Finance Minister Ken Ofori-Atta.
This loan was previously agreed upon in December as a staff-level agreement. However, for the loan to be finalized, the IMF necessitates guarantees from bilateral lenders that they will restructure their debts as a condition.