Roundup
Crypto makes progress in Africa, despite market crash
Cardano, Celo and Near blockchains are investing in grassroots crypto adoption in East Africa; Nigerian exchange to introduce blockchain trading.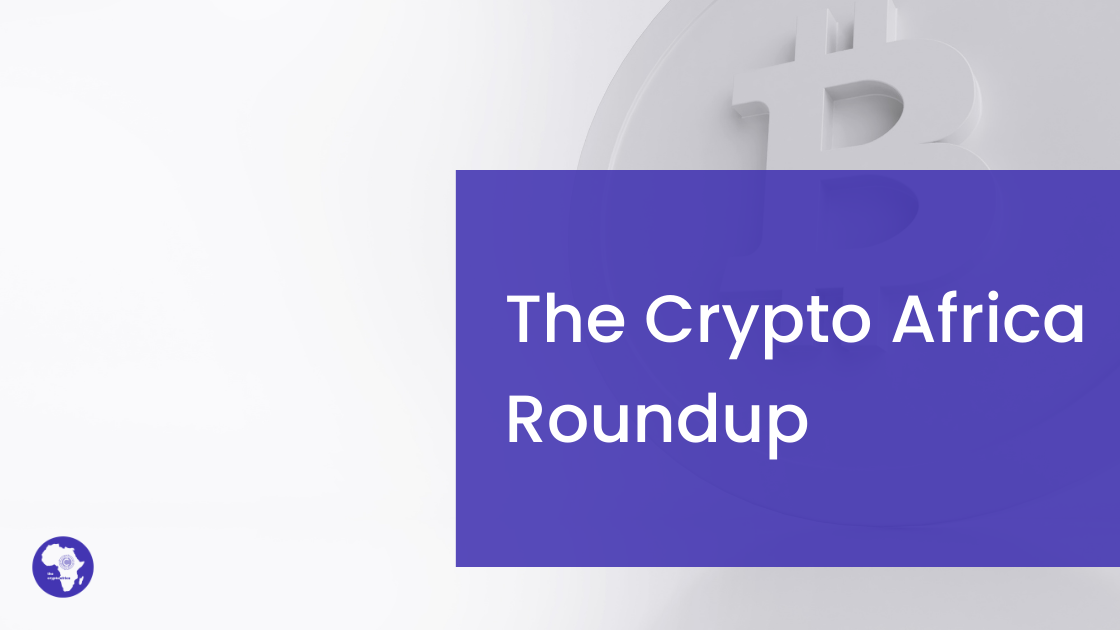 Welcome to the first edition of Weekly Roundup from Crypto Africa (TCA). This newsletter summarizes recent developments in crypto and blockchain in Africa.
Crypto Africa is a new media house producing in-depth and high-quality stories about the crypto developments on the continent.
Let's get into it!
---
It's been a gloomy week in crypto. Bitcoin lost 31% over the last seven days, dropping below the psychologically important $20,000 mark for the first time since late 2020.
The current struggles in the crypto market are a reflection of two significant issues:
Macroeconomics: Many countries globally are experiencing high inflation, which typically makes everyone enter panic mode with their financial decisions out of fear of a recession. The U.S. Federal Reserve is the latest central bank to attempt to rein in inflation by raising its interest rates.

We wrote a short breakdown of why inflation and interest rates affect the crypto market. (Read here)    
Fragilities in decentralized finance (DeFi): if you didn't already know, DeFi is a crypto-based financial system designed to offer the same type of services available in the traditional finance space — e.g., savings and loans.  

Celsius Network, one of the leading DeFi operators that powers many of the crypto-based saving and loans services, halted withdrawals last week, with reports suggesting that the company is insolvent (financial speak for situations where a debtor cannot pay back ).
Going by the actions of some investors, who are increasing their investments, these events are only a setback — not necessarily the end of crypto.
Crypto and blockchain are also advancing in Africa, notwithstanding the bearish market. Here are the latest developments on the continent.
---
UABA partners with Near Blockchain to boost adoption in Zambia
The United Africa Blockchain Association (UABA), a non-profit that promotes blockchain adoption in Africa, has launched a youth empowerment pilot program aimed at increasing blockchain awareness in Zambia. Dubbed "Blockchain for Social Good Project," the project seeks to prepare Zambians for employment opportunities in the blockchain space. (Read more)
---
Nigeria's Largest Stock Exchange to Adopt Blockchain for Settling Trades
Nigerian Exchange Ltd. plans to launch a blockchain-based stock exchange in 2023 as it looks to get more capital into the market and attract young investors. This comes weeks after the country's SEC published crypto rules. (Read more)
---
Celo completes DeFi salary-advance pilot in Kenya
Celo Foundation, the organization responsible for maintaining the Celo blockchain, has reported positive results from its ongoing pilot program relating to employer-based DeFi lending in Kenya. The program gave participating employees access to globally available low-interest rates on the Celo network. (Read more)
---
Cardano is focusing on financial inclusion in Africa
Layer one network  Cardano is actively investing in onboarding millions of Africans onto its blockchain. "A lot of our company's rollout has been in Ethiopia, Kenya, and other places, either directly or indirectly through partners," founder Charles Hoskinson said. "In Ethiopia, we're doing an academic credentials project ... and in Kenya, we have microfinance pilot support."  (Read more)
---
That's it for this week — see you on Wednesday!