Business
Buycoins parent company Helicarrier acquires stake in crypto savings app Accrue
Accrue was founded by ex-Helicarrier employees, and Helicarrier was the first investor in Accrue.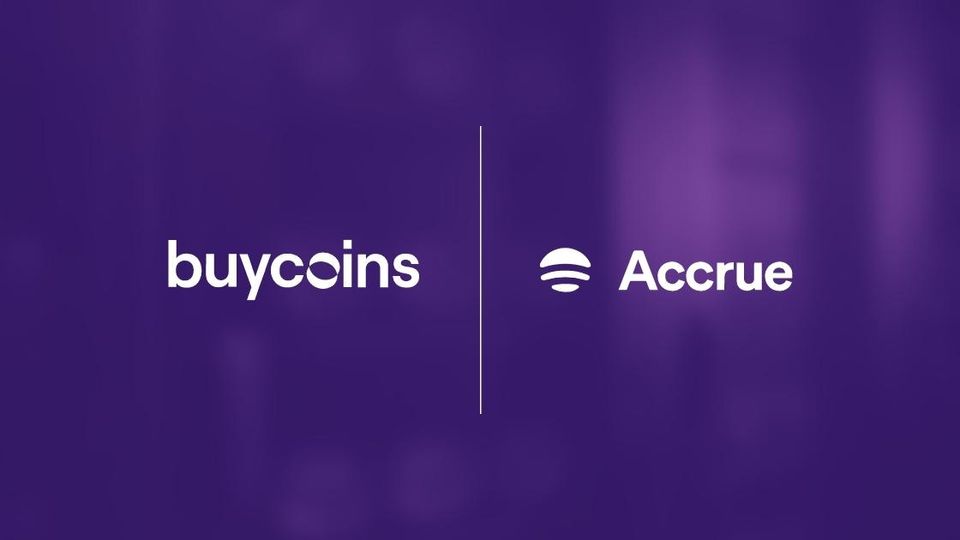 African fintech company, Helicarrier, on Oct. 6, disclosed a definitive agreement to acquire a significant equity interest in Nigerian crypto savings startup Accrue. As part of the agreement, Helicarrier's retail crypto trading service, dubbed Buycoins Basic, will now be transitioned into Accrue.
Key quotes
Helicarrier's CEO Timi Ajiboye said the transition positions Accrue for further growth on its journey to drive crypto acceptance and adoption on the continent.
"Embarking on this partnership underscores our dedication to democratizing wealth building on the continent. Accrue has built the perfect wealth-building tool for the internet-powered African, and we're excited to bring that experience to 100k+ Buycoins users," Ajiboye said.
Speaking on the partnership, Clinton Mbah,  Accrue's co-founder, promised Buycoins Basic users that the quality of the service they're accustomed to would remain.
"Everything you love about Helicarrier culture and its products — ease of use, timely customer support, fantastic product sense, execution speed, technical chops, and tenacity in the face of adversity, are tenets we brought over to Accrue. We're committed to these tenets forever," said Mbah
Neither Helicarrier nor Accrue responded to requests for comments.
The tilt
It's unclear what the exact business reasons that have driven this merger and acquisition (M&A) deal are.
It's also unclear if this deal means that Accrue, which is primarily a crypto-savings application, will now offer trading services as well.
Yet, this comes amidst reports that retail usage is the primary driver of the African crypto market — no other region in the world boasts more retail market share than Sub-Saharan Africa.
According to blockchain analytics company Chainalysis, "Retail transfers make up 95% of all transfers [in Sub-Saharan Africa], and if we drill down to just small retail transfers under $1,000, the share becomes 80%, more than any other region."
While it's been challenging to find information about how African crypto businesses have fared during the ongoing crypto bear market, Crypto Africa understands that the retail operations of exchanges have been doing okay — particularly in Nigeria.
Asked about the business impact of the ongoing crypto winter, a source close to a Nigerian exchange said: "[It has] mostly affected [over-the-counter] OTC business. Retail [is] still doing fine."
Helicarrier's other products include Buycoin Pro, a trading service targeted at professional traders, and Sendcash, a crypto remittance product.
According to a statement from Helicarrier, both companies have a long history together. Accrue was founded by ex-Helicarrier employees. Helicarrier was also the first investor in Accrue.