Business
Instagram expands NFT support to Africa
Creators across the continent will now be able to showcase their digital collectibles on the social media platform.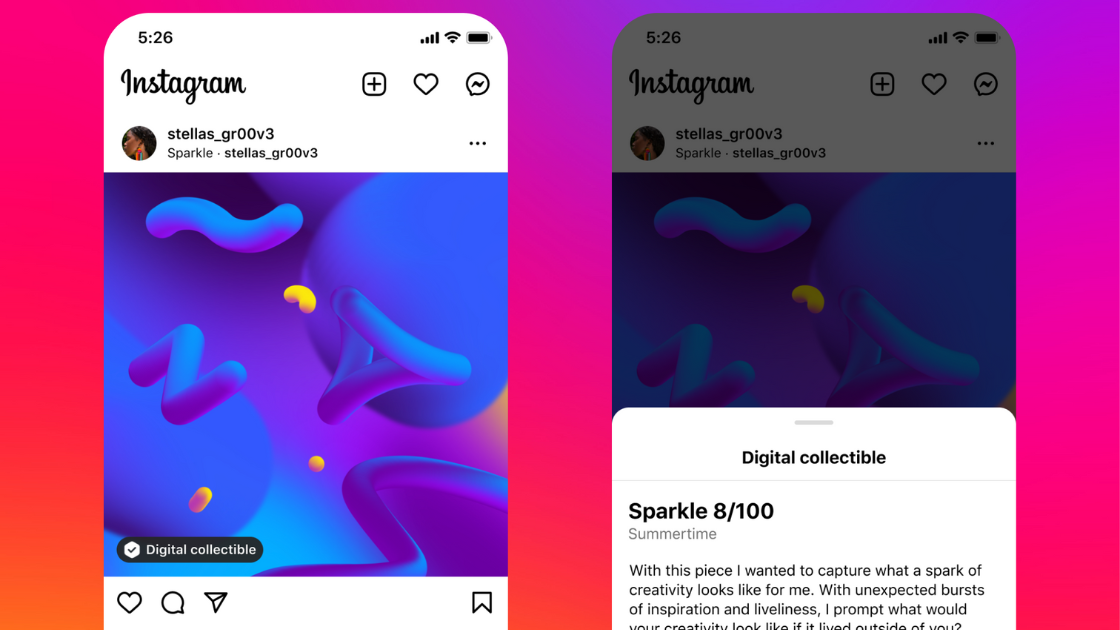 On August 4, Meta-owned social media service Instagram announced expanded support for non-fungible tokens (NFT) and digital collectibles to 100 additional countries — including African countries. It didn't give details of the countries where NFT sharing is now supported.
Key backstory
In May 2022, Meta started trialing support for NFTs on Instagram in the United States. It is now expanding access to this feature to countries in Africa, Asia-Pacific, the Middle East, and the Americas.
The American company said that it plans to make Instagram an inclusive space for creators globally, adding that it is exploring pathways to NFT monetization for creators.
Thanks to the expanded support, African creatives and creators can now showcase their digital collectibles on the social media network.
NFT started booming globally in 2021, including in Africa. The proliferation of NFTs, in part, is due to the involvement of celebrities and the rise of crypto gaming.
📬
Subscribe to
Crypto Africa
and receive updates about the latest crypto developments in Africa.
Subscribe Now
NFT in Africa
Along with the rest of the world, NFTs grew in popularity in Africa in 2021. That growth has continued in 2022.
According to Alayonimi, an NFT community builder: "There's been massive onboarding [in Africa] this year. People are getting more exposed to Web 3, [thanks to] NFTs. I've met guys from Tanzania, Kenya, etc. on the 'Nine23 Capital' Web3 discord channel."
Notably, ART X Lagos, the most prominent art fair in Lagos, Nigeria, worked with NFT platform SuperRare to feature digital artists from Nigeria and other African countries in November 2021.
Also, Ghanaian pallbearer Benjamin Aidoo made the headlines earlier this year when he sold his Coffin Dance NFT for roughly $1.05 million after the dance videos had gone viral during the 2020 covid-19 lockdown.
Showing NFTs on Instagram in Africa
African creators and collectors can start showcasing their NFTs stash by connecting their wallets to Instagram. The social media platform currently supports Ethereum-, Polygon- and Flow-compatible wallets. Support for third-party wallets is still in the works, Instagram said.
It's yet to be seen how helpful Instagram's NFT integration will be for African creators. Dayo Olatunji, a Nigerian NFT Degen and Flipper, expressed his skepticism in a WhatsApp chat with Crypto Africa.
"I don't think Instagram will help NFTs. The features are limited, [and] you can't interact as you would on Twitter," said Olatunji. "[Instagram] also limits your exposure because people may have to follow you before seeing your NFTs consistently, unlike on Twitter."
Notably, the meme culture that has helped NFTs gain popularity on Twitter is absent on Instagram, Olatunji added. "NFT projects have Instagram pages, but Twitter still floors it."